INFINITY GLASS – luminous interior glass panels
Iris has captured her fascination for colour, reflection and the infinity of light in a series patterns between glass. These patterns she translated into a series of interior glass panels with lighting and mirroring. Normally, a pattern is indicated with a coloured line, Iris has left the lines open to get more transparency and to let the light go infinite.
The glass pieces and light bar can be combined and layered in infinite combinations, which result in unique colour blends and light effects on their surroundings. Together with both sun and artificial light, the pieces will constantly change during day and night.
The panels are also possible on custom order!
This series is elaborating on their project; Translucent Mirrors
Made since 2016 in the Netherlands in-house studio – materials: coloured glass, mirror, LED lighting
For special request, purchase or questions please email us.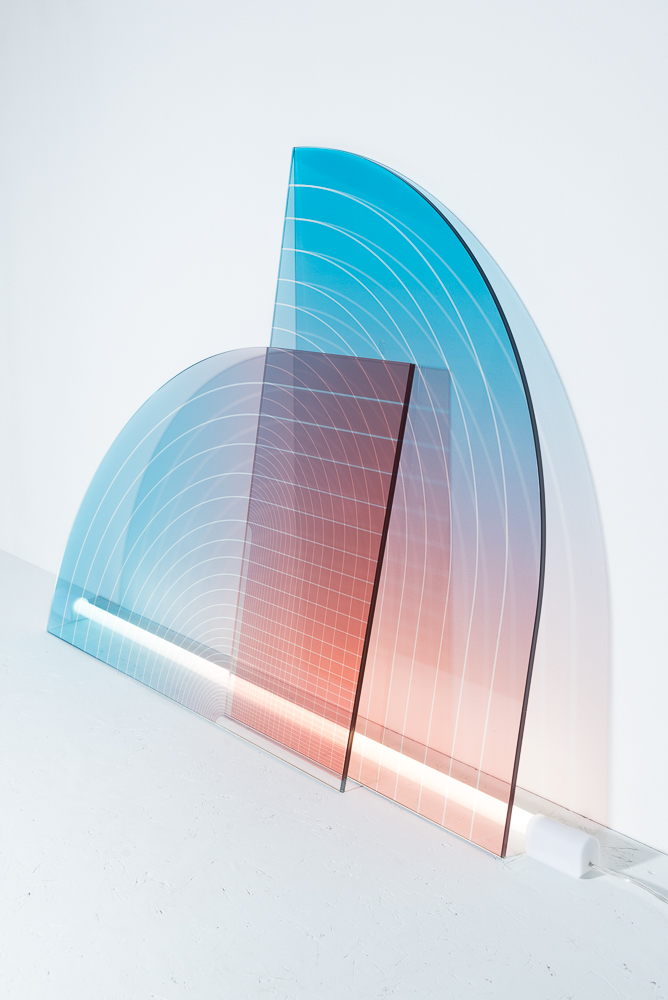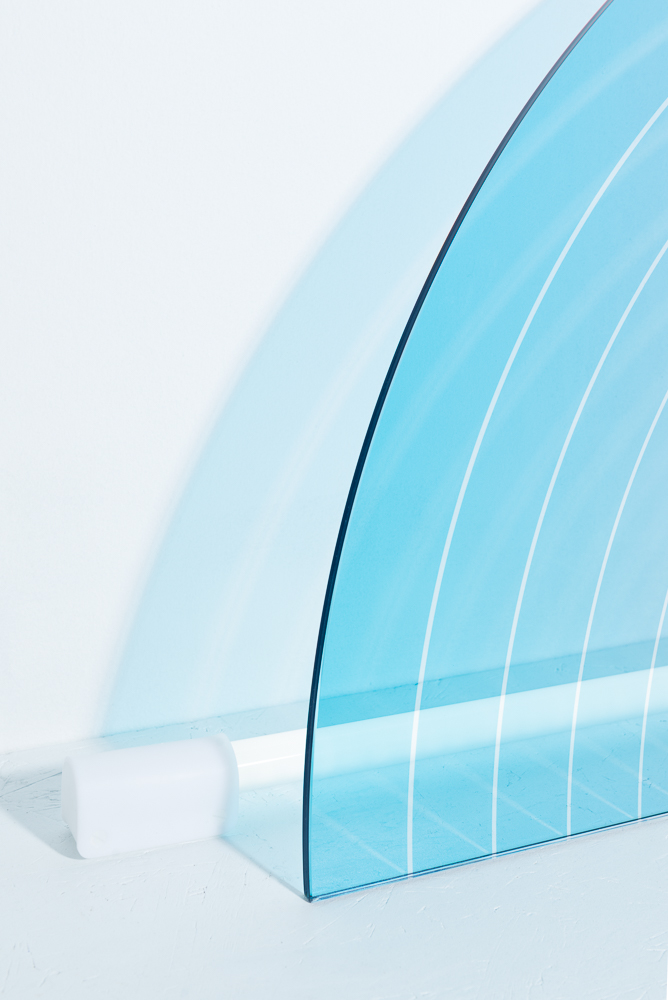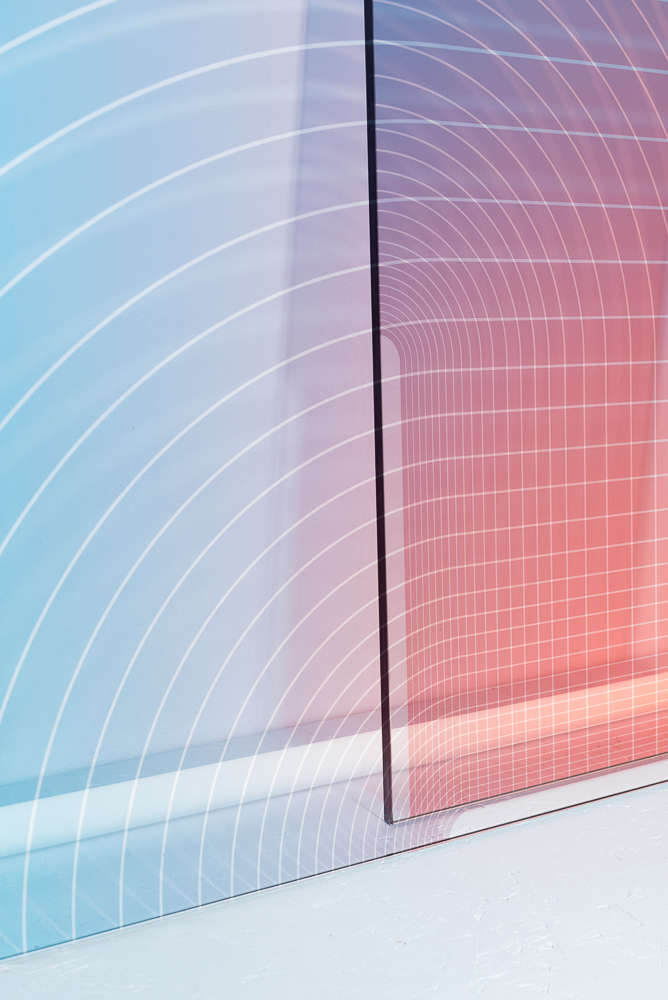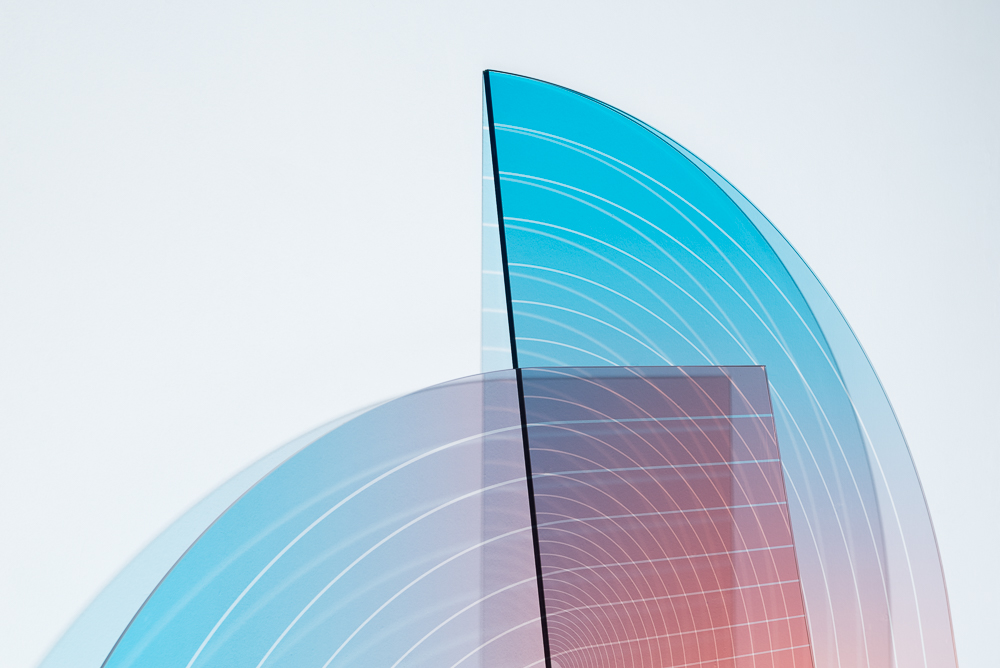 ARC – one panel 35 x 120 x 1 cm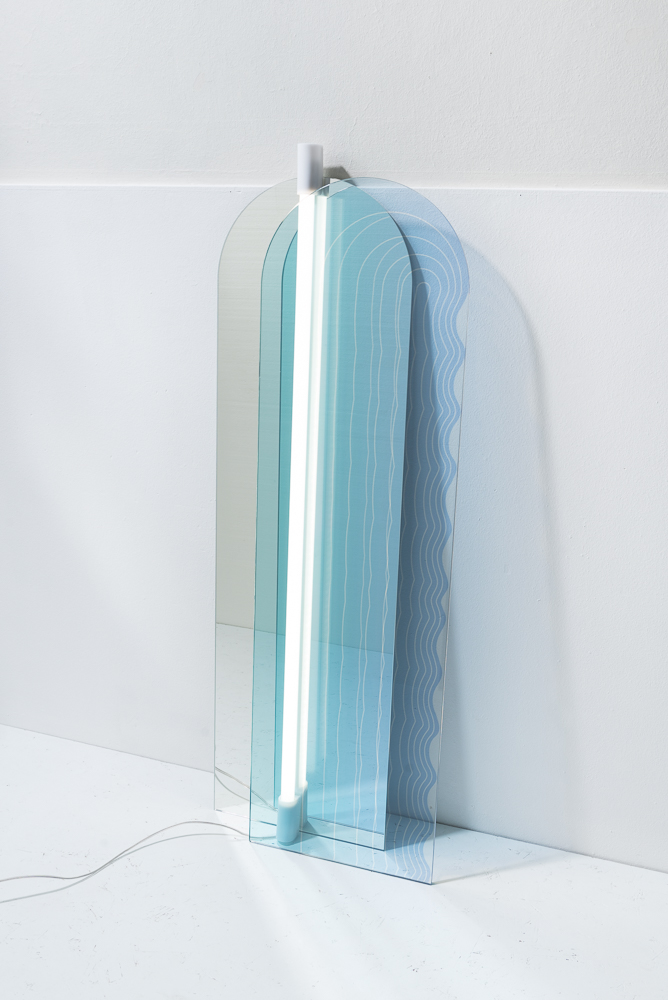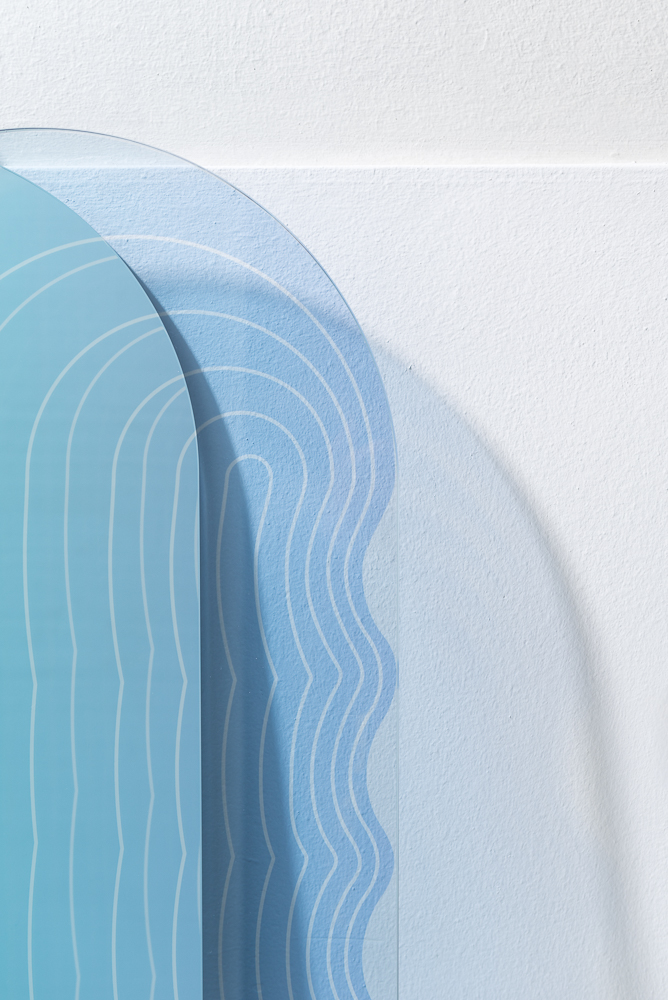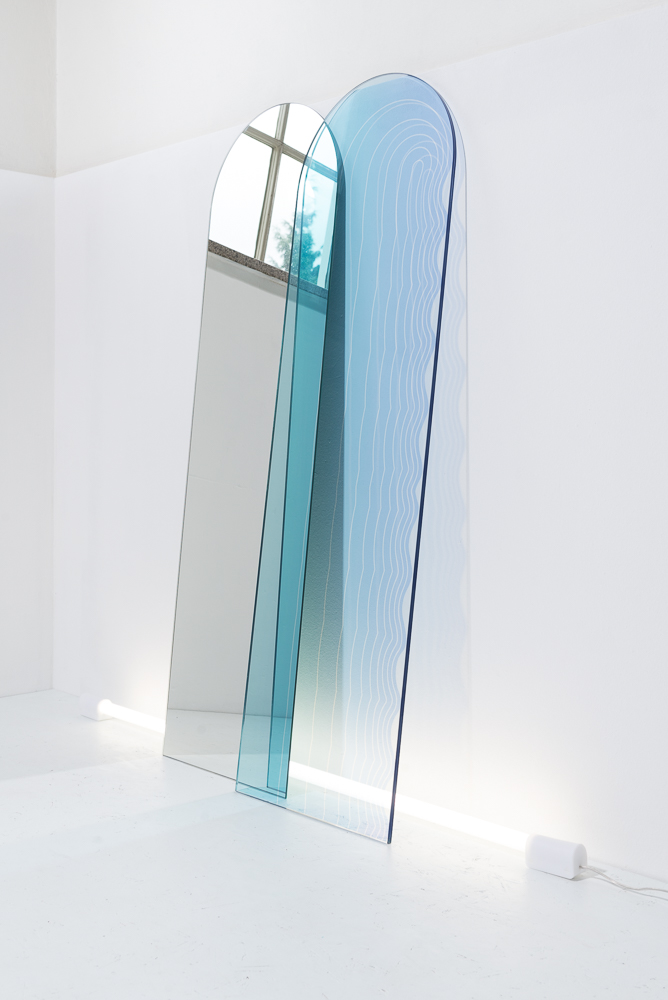 WAVE – size one panel: 82,5 x 55 x 1 cm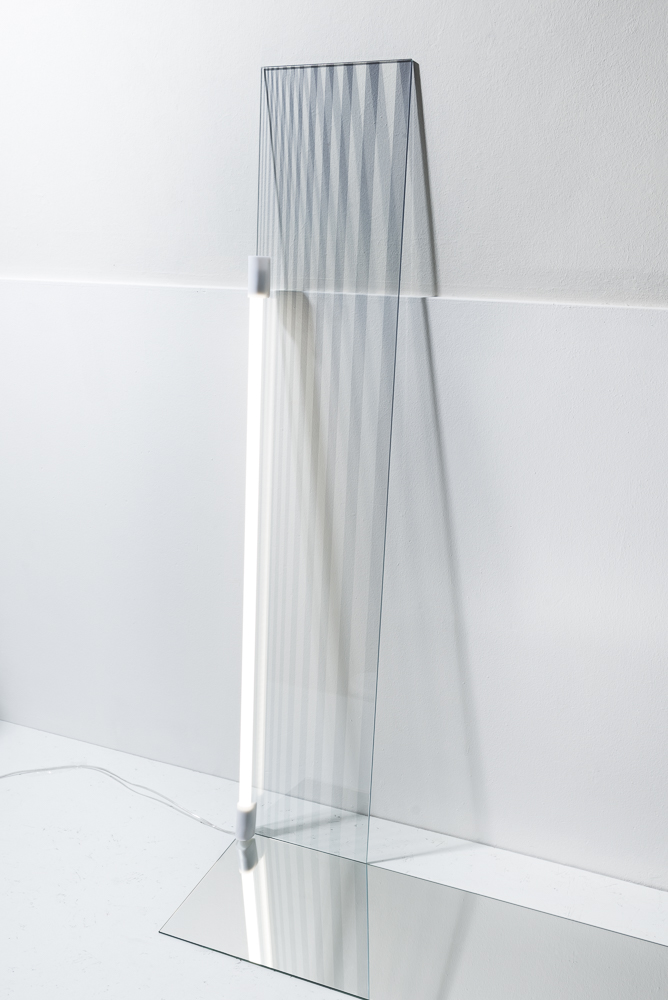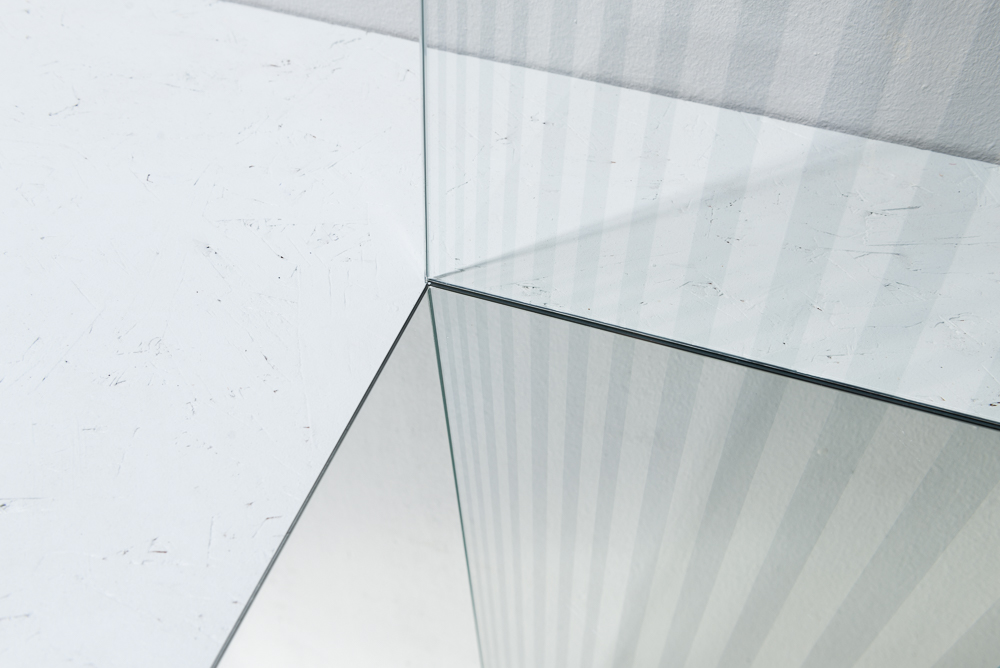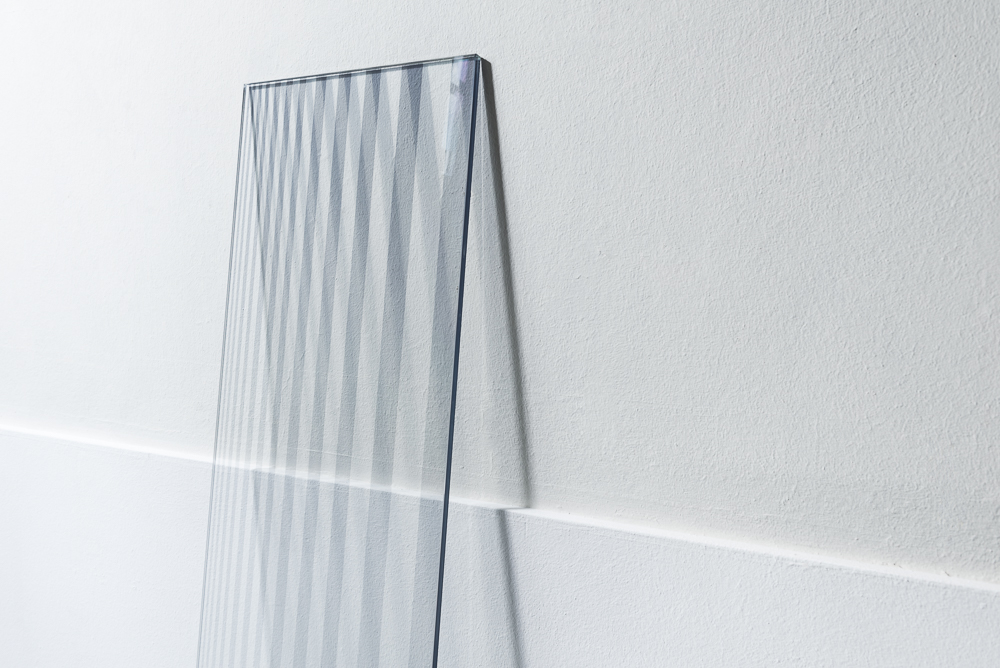 LAMELLE – one panel 30 x 160 x 1 cm

Photos: Studio Thier&vanDaalen
Above a short movie of the graduation project of Iris van Daalen in 2010 at the Design academy Eindhoven.