Translucent Mirrors – Double Mirror
materials:

 Privacy mirror, laminated glass, powder coated steel 

size:

 60 x 60 x 160 cm

dessin:

 Algea

since: 2013
Fascinated by the effects of depth and transparency, Ruben and Iris have designed a series of interior mirrors.
Reflections such as projected lines and colours on walls and floors provide an extra dimension which changes the mirror images during the day. Thanks to the use of slanted steel, a transparent privacy mirror and laminated glass, exciting reflections are created with subtle fascinating effects.
In these mirrors you can see yourself and the deeper layers behind it. You can zoom in, where you find a microscopic view of cells, lines or stains ranked in a pattern. Both designers have a great fascination for microscopic views. 'A miniature world which is not perceptible with your own eyes.'
Transparency is again their focal point, they create a space that does not exist; a new image seems to emerge.
photos made by Lisa Klappe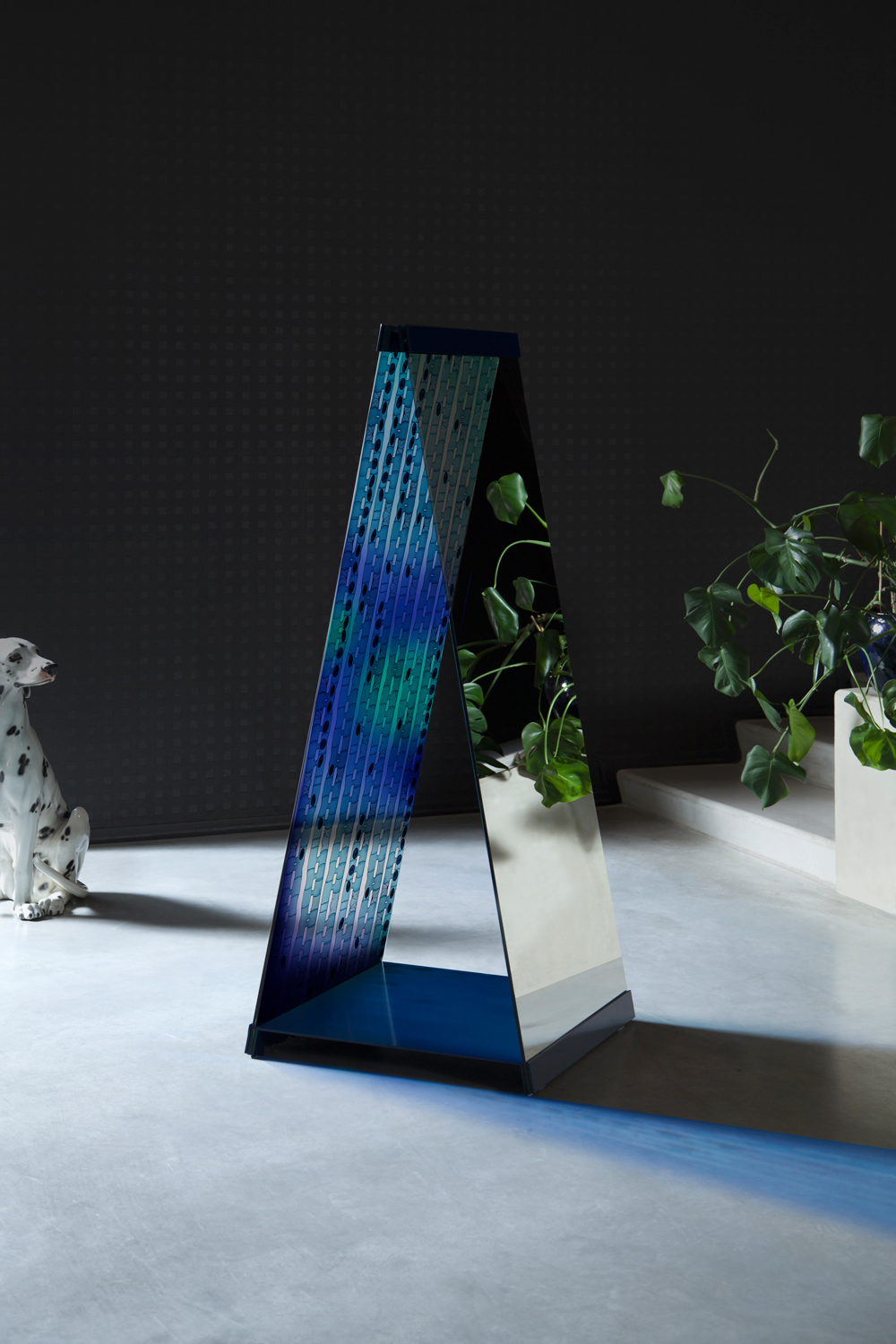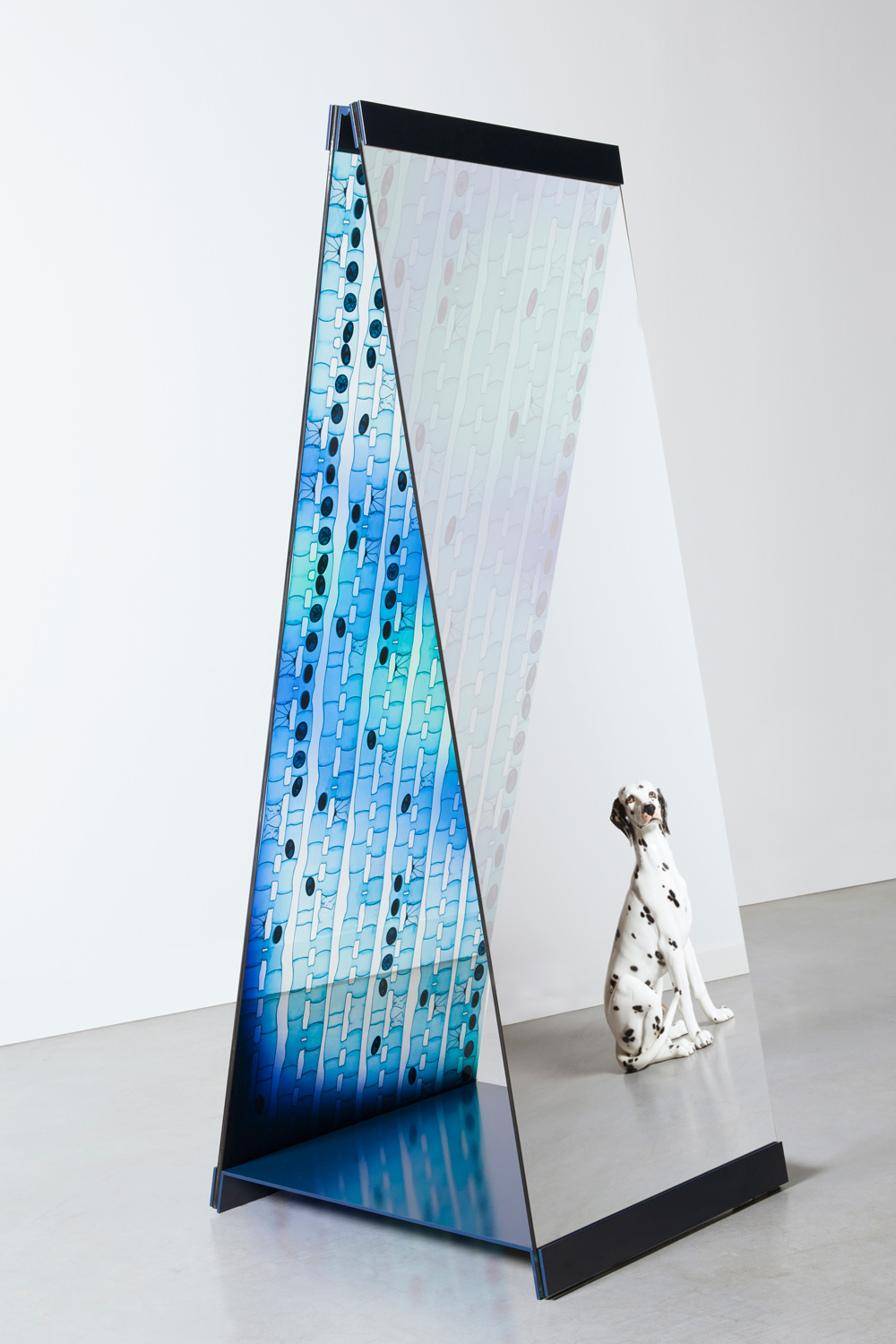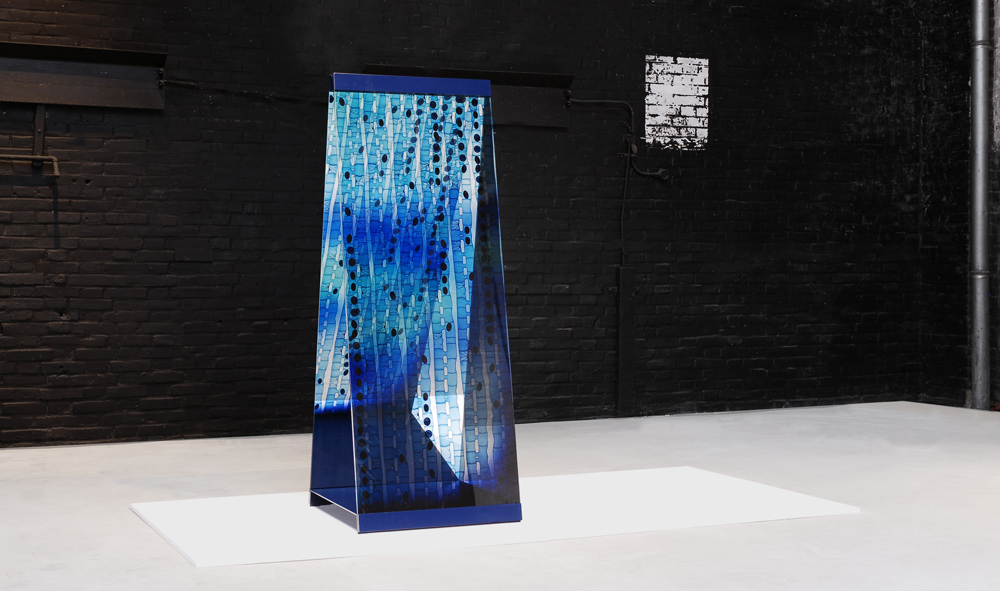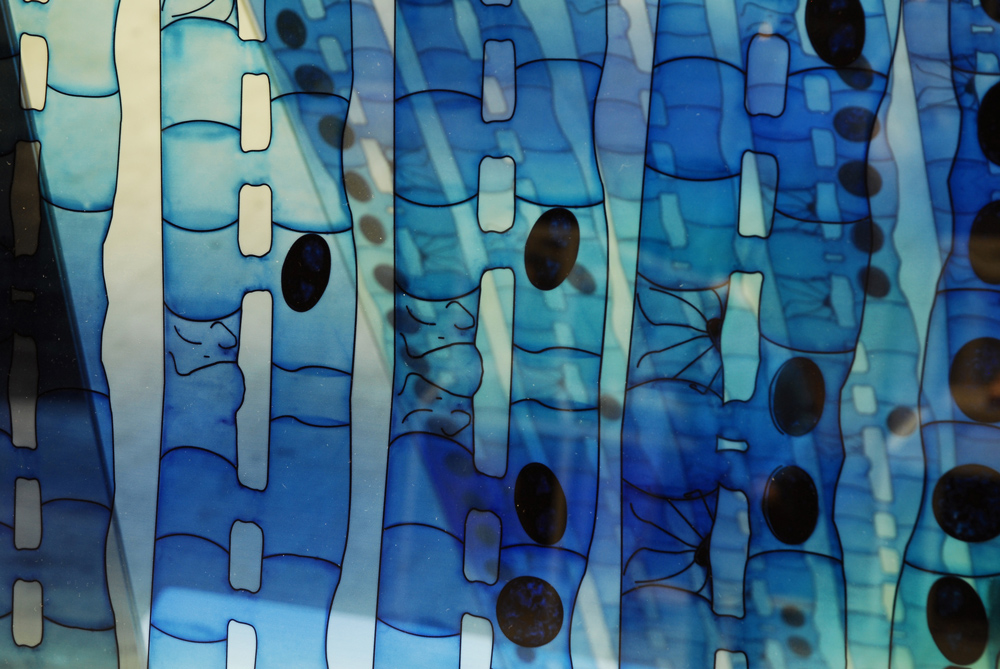 Consisting out of one privacy mirror and one laminated glass panel with a color print in between. These panels come together at the top in a triangle. This object is on one hand to use as a full length mirror but on the other hand it is above all in a relationship with the environment.
Translucent Mirror – Open Mirror

materials:

 Mirror, glass, powdercoated steel

size:

 100 x 16 x 36 cm

dessin:

Vapour

year: 2013
The mirror is mounted on the wall as a contemporary niche. The bright blue vapor projected on the angled plane create an effect of depth. In the resulting space, you can place an object.
For more information or custom orders click here. Or have a look on our WEBSHOP