A series of lighting elements as waving luminous vapour, which can vary in shape, colour and intensity.
The irregular shape found its origin by our fascination for movement of structures in nature and the contrast between straight and organic shapes. The way a flower blooms, how beautifully vapour grows up in the air or the hypnotising effect of rolling water.
These movements we translated into a series of light objects, that can take a surprising appearance. Gracefully, it may take different forms and curves by pulling or twisting the flexible outer shell. By doing this, you can change the shape yourself.
The subtle emission of light appears on the pattern of the luminous bar. The flexible outer shell absorbs the light and glows out on its surrounding as a decorative lighting solution. When the lamp is turned off a beautiful sculpture is created.
The initial series consists out of two colours, one size both in a horizontal and vertical version. The optional transparent shell (sleeve) has a soft feeling like a vapour, were the black version has a more graphical identity.
LED light is implemented in an in house developed light fixture. It is possible to change the intensity of light with the use of a dimmer.The lighting effect comes from an innovative LED technique and a special designed line pattern on the acrilyc bar. The studio has designed esthetic patterns, so the light emission can flow out naturally and the same amount of light can emit everywhere.
Made since 2016 in The Netherlands – materials: Aluminum, LED, Nylon sleeve, PMMA bar.
variations: horizontal & vertical

size: 100 x 15 x15 cm

The colour temperature 2700k

colour sleeve: Transparant & Black

colour light fixture: Gold or Black

500 lumen per light fixture, horizontal 1000 lumen in total



This design is part of the collection Hollands Licht since December 2018
For special request, purchase or questions please email us.
For orders go to our : WEBSHOP
DE JUUL Interior Design – photos: Robert Dodd Photography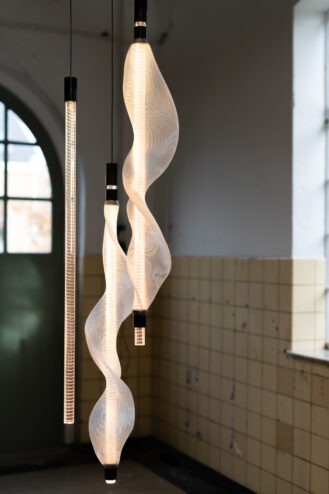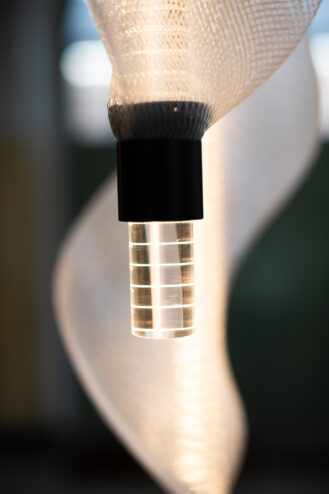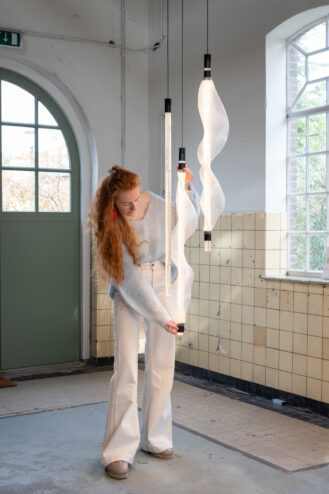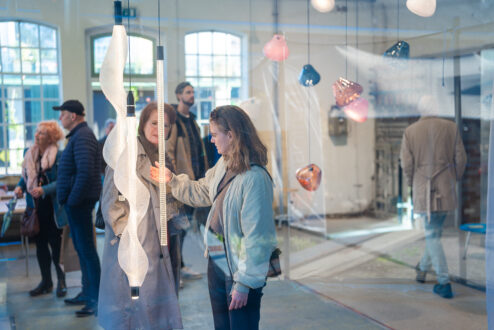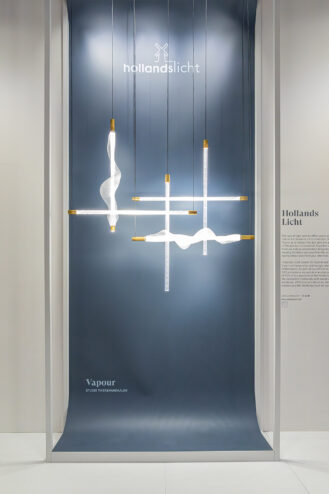 Milaan design week 2023