series home accessories with colour, reflection and simplicity in mind.
The idea comes from the old magic lantern, an apparatus used to tell stories when television did not existed yet. It projected little stories and special effects on the wall.
This we translated in a minimalistic and poetic home accessory.
To start with the colour tea lights; There are high and low tea light holders, with a round colour filter in front of the flame to create a coloured trace of light on its surrounding.
Aside to the choice of 8 different colour filters and 5 special filters, you can opt for Ash or Walnut for the little wooden logs.
The series will grow out in a family of geometric objects where simple forms and materials are combined to create maximum effect and bring colour in your house!
The perfect and unique present for all kind of occasions. Packed in a beautiful box, easily sent to the correct address. It is about the little things in life.
Made since 2013 in the Netherlands in-house studio – materials: recycled acrylic glass panels, mirror glass & wood: Ash or Walnut.
For special request, purchase or questions please: email us
For orders go to our: WEBSHOP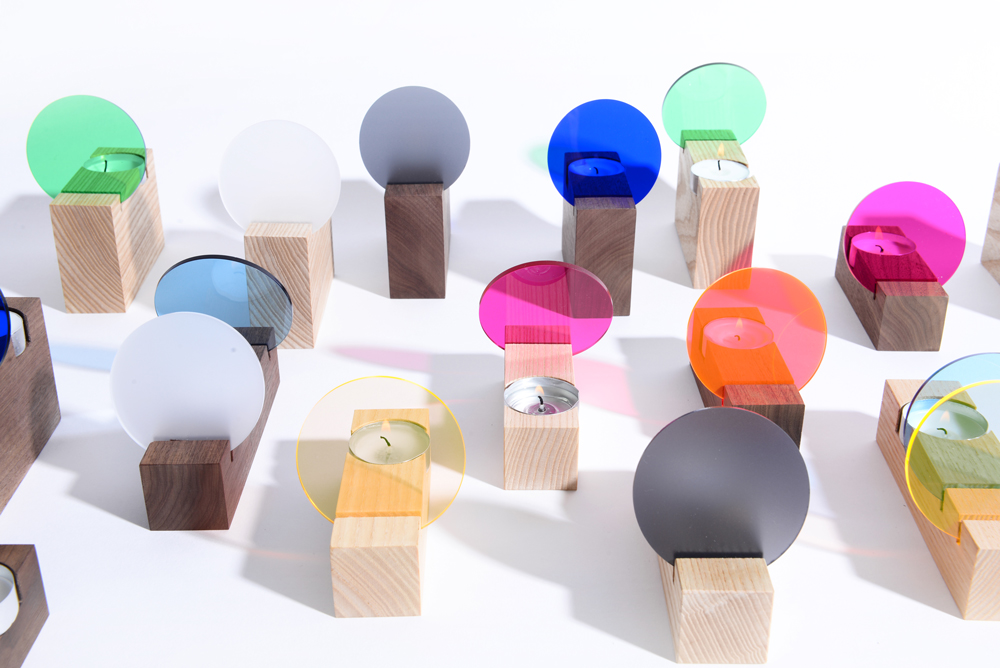 Table Mirror with candle: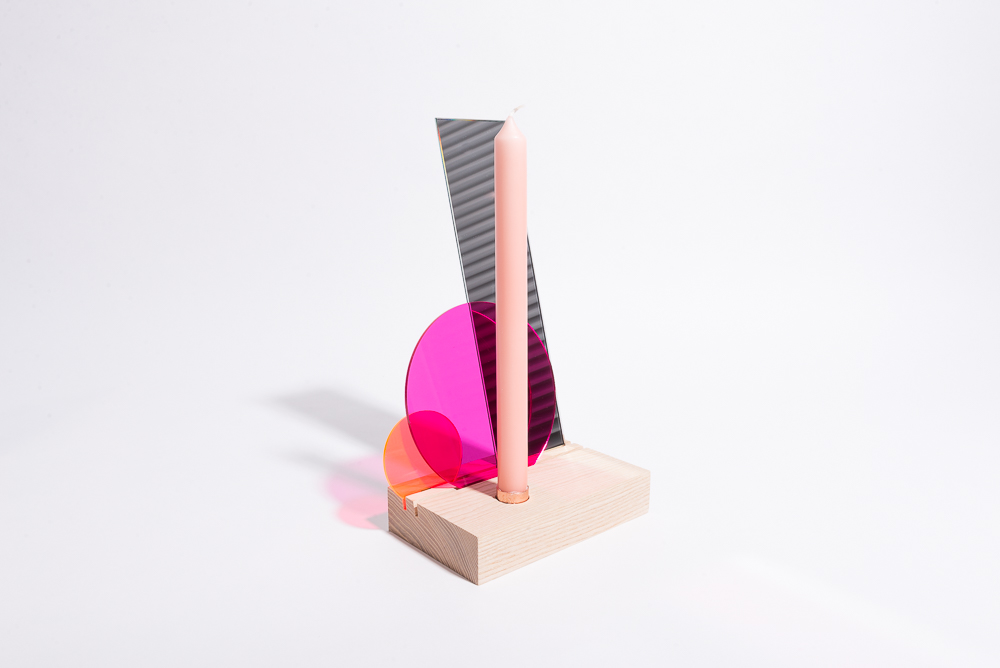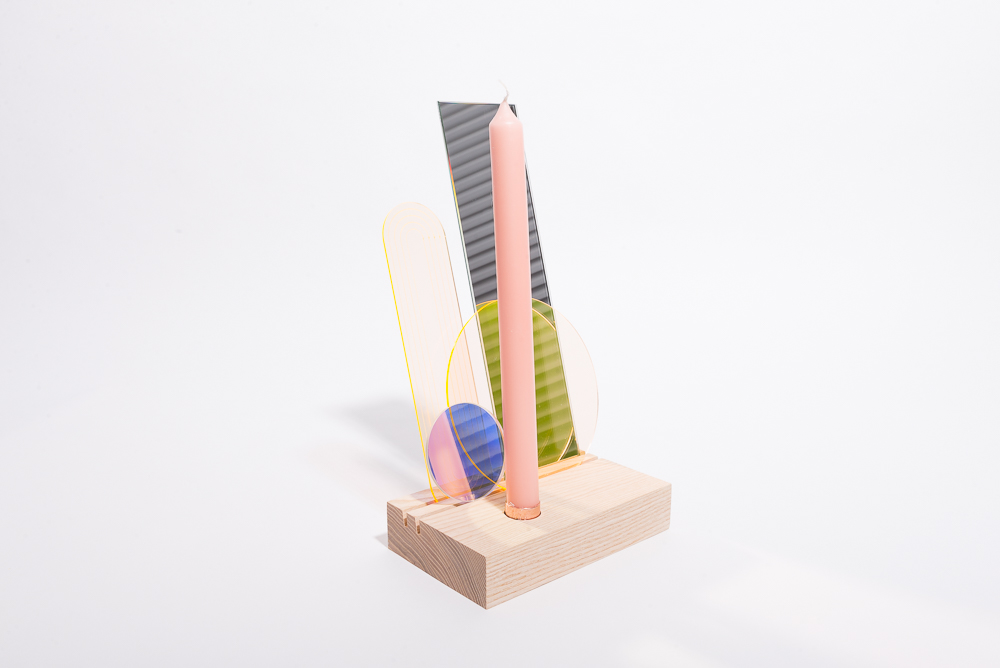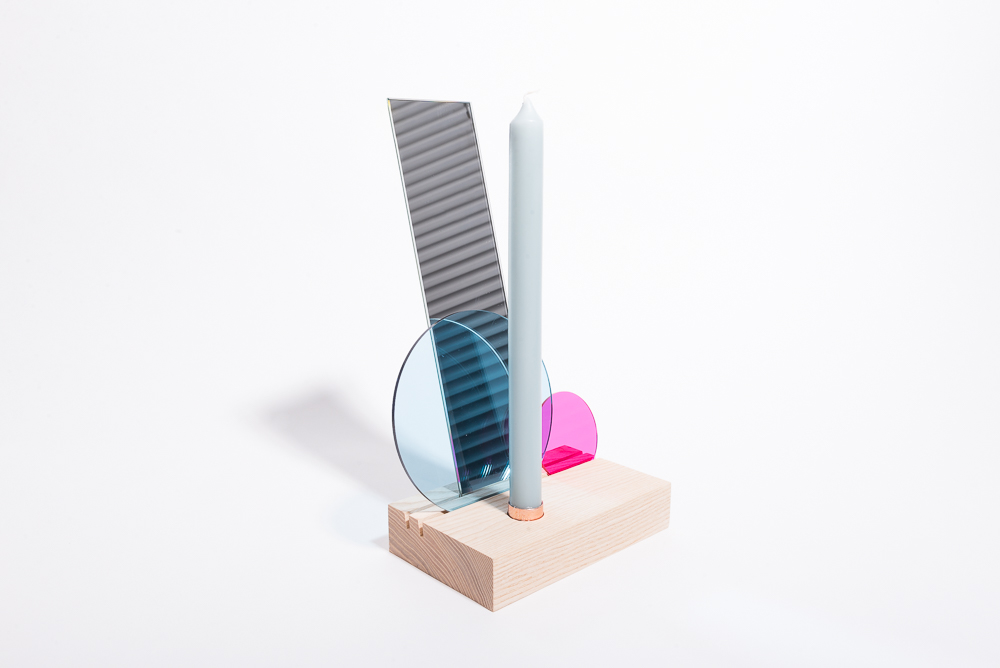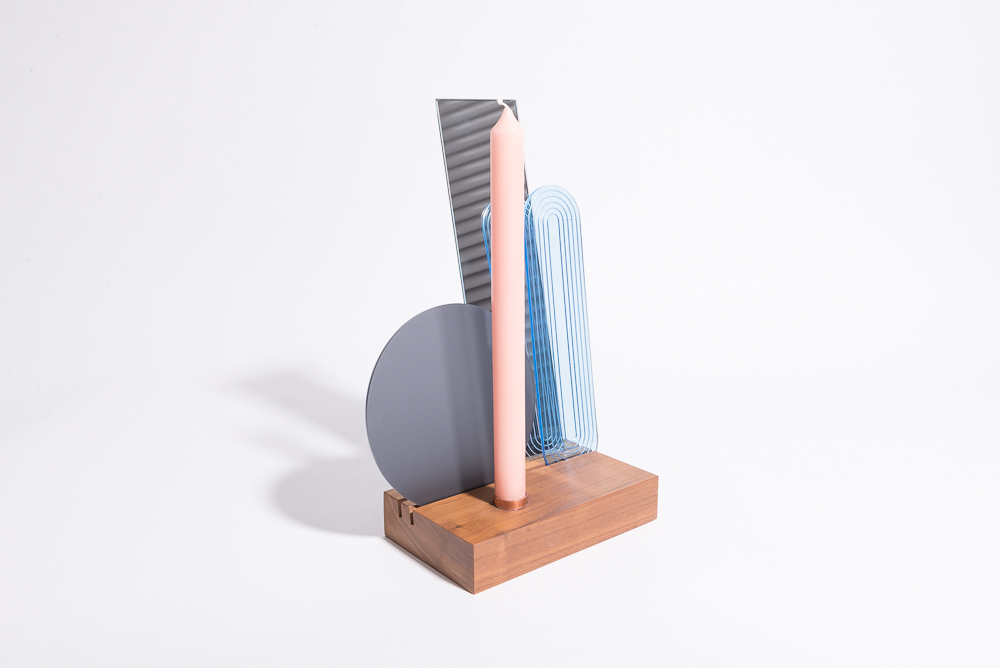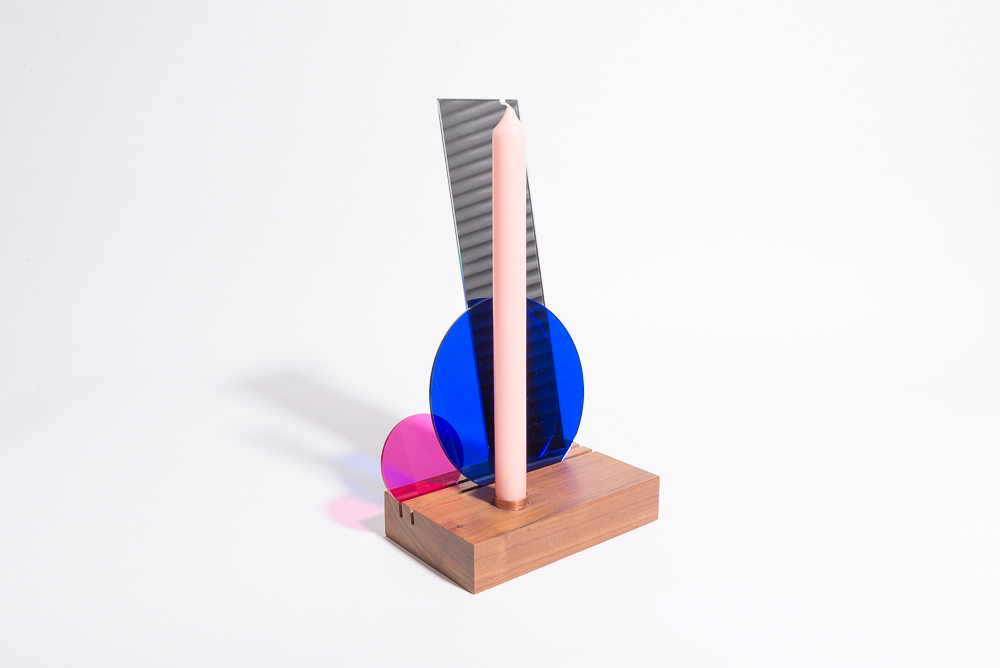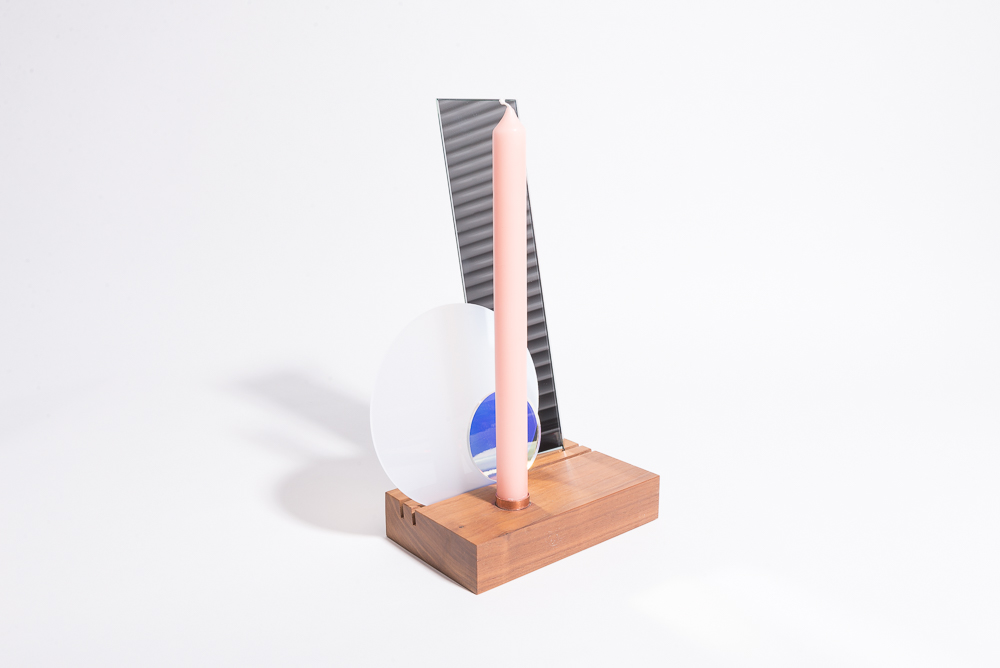 Long Reflecting candle holder: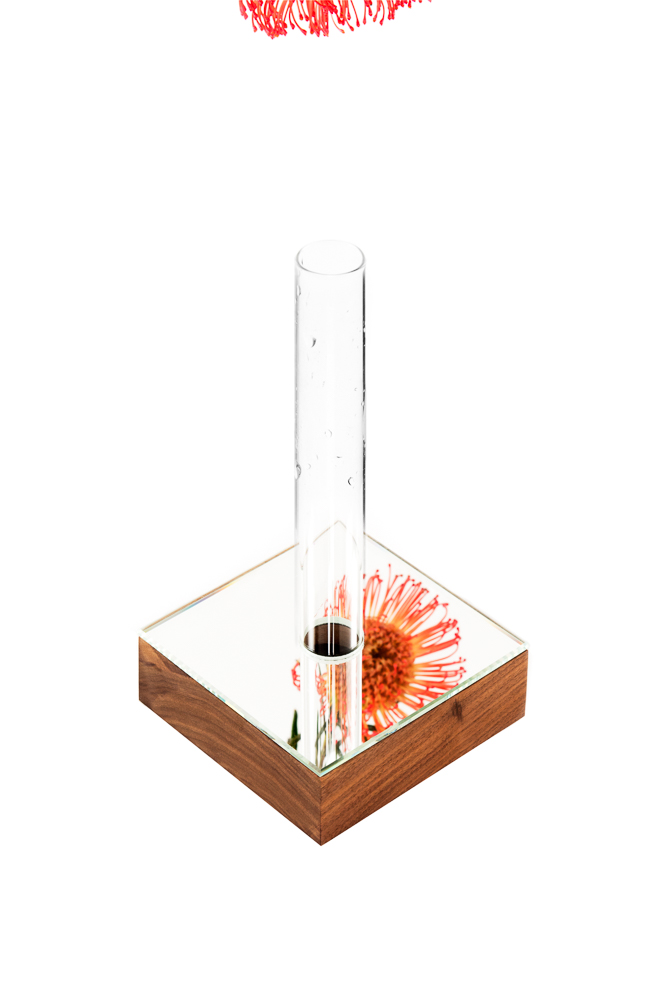 studio photography: Noortje Knulst