'The cabinet seems to adapt to its content, as a fragile bubble. As soap bubbles on sticks, they seem to float in the air.'
Since 2011
By developing their own machine in which they can form plexiglass panels in organic curved shapes, they are able to make showcase cabinets with a magical effect. The most bizarre objects fit in with the advantage that you can see it from all sides. Because the cabinet hangs or stands serene within the space, there is something magical and poetic around it. When will the bubble snap..!?

Show your most beautiful and precious object in an organic shaped showcase cabinet, so that they reinforce each other, to receive a lot off attention.
a few examples to curate in these cabinets; taxidermy like a crown crane bird or a Cheeta, designer clothing, fashion accessories, bouquet of flowers, a collection of camera's, toy's and so on.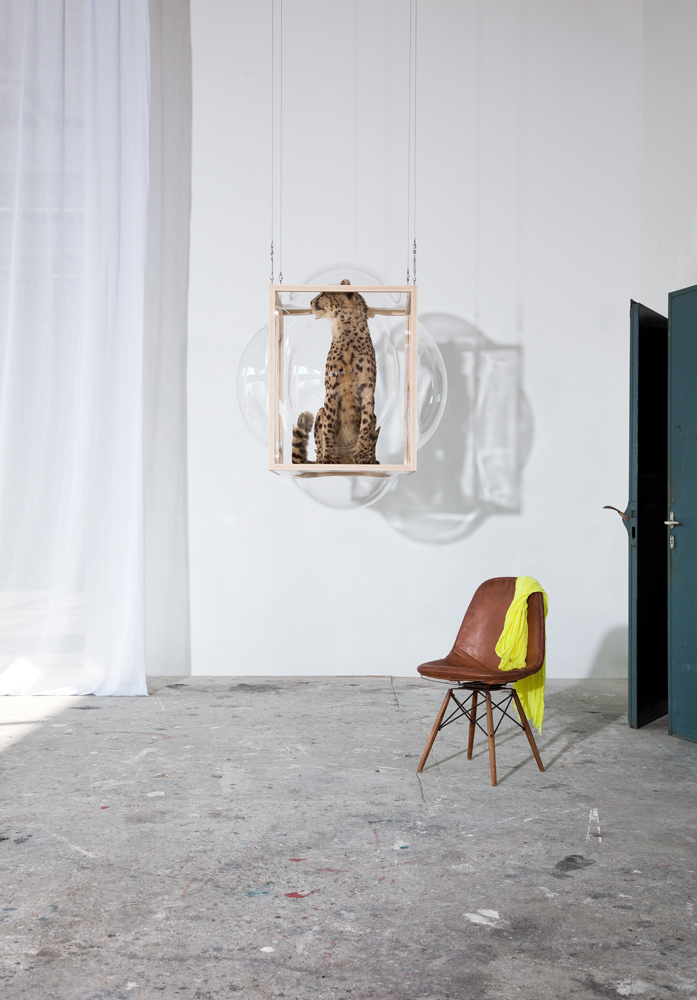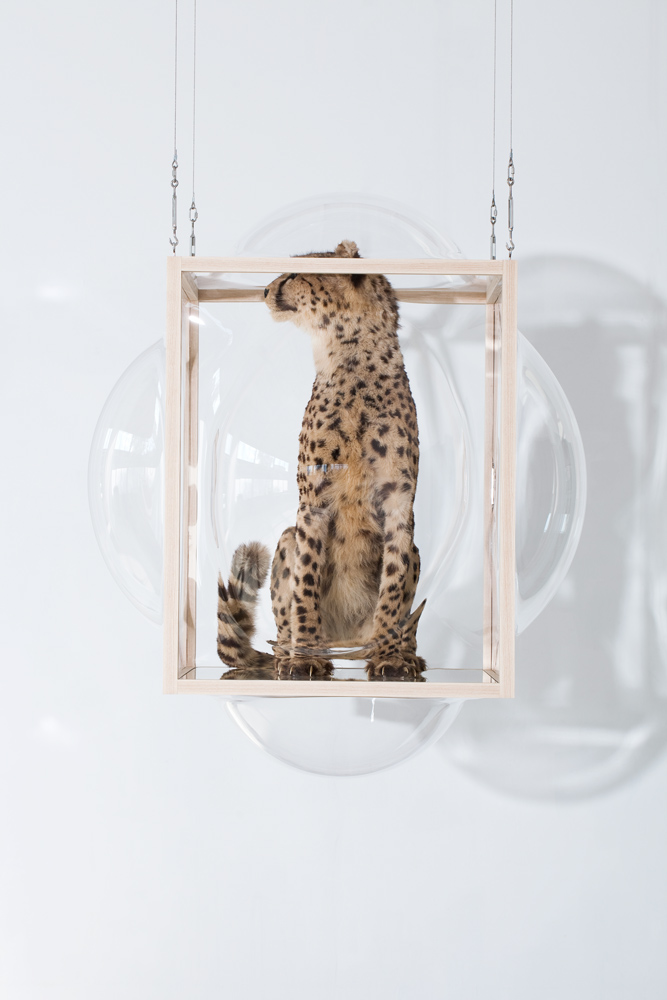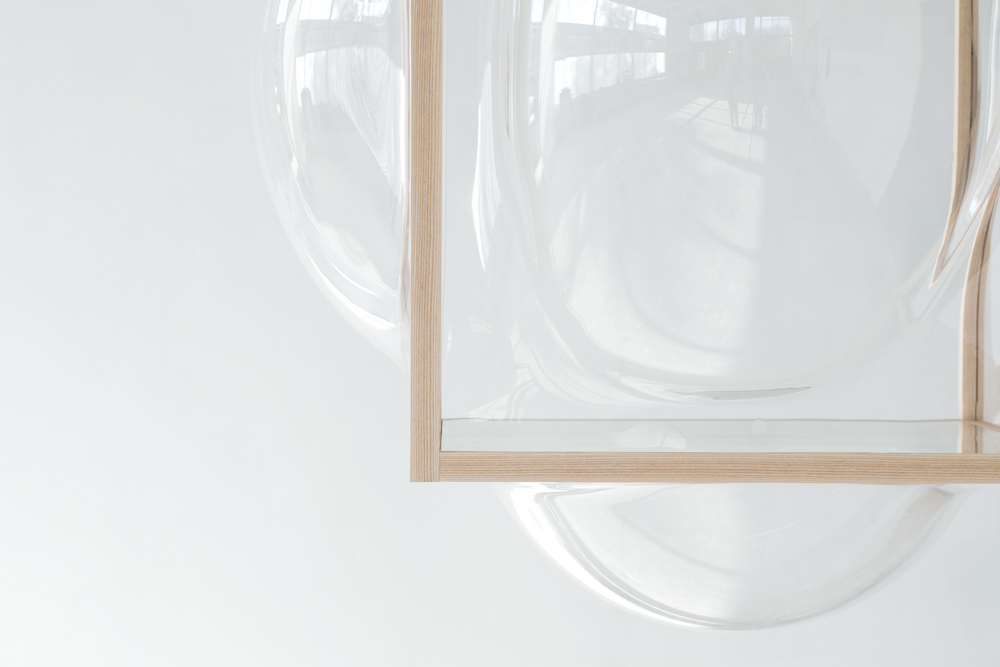 Large Hanging Showcase Cabinet ± 115x115x120 cm wooden frame 75x75x90 cm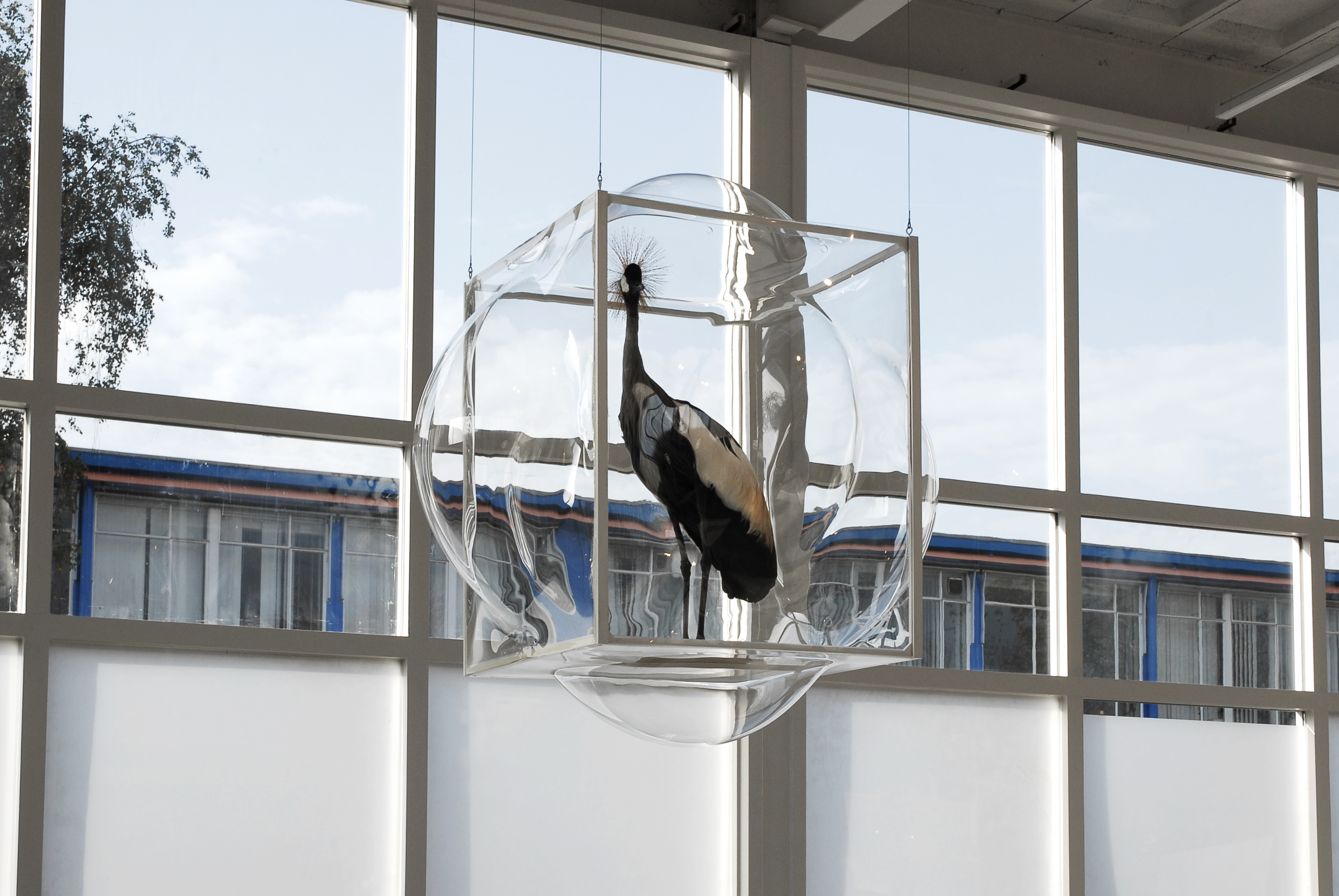 Standing high Showcase Cabinet ± 65x65x138 cm wooden frame 42x42x130 cm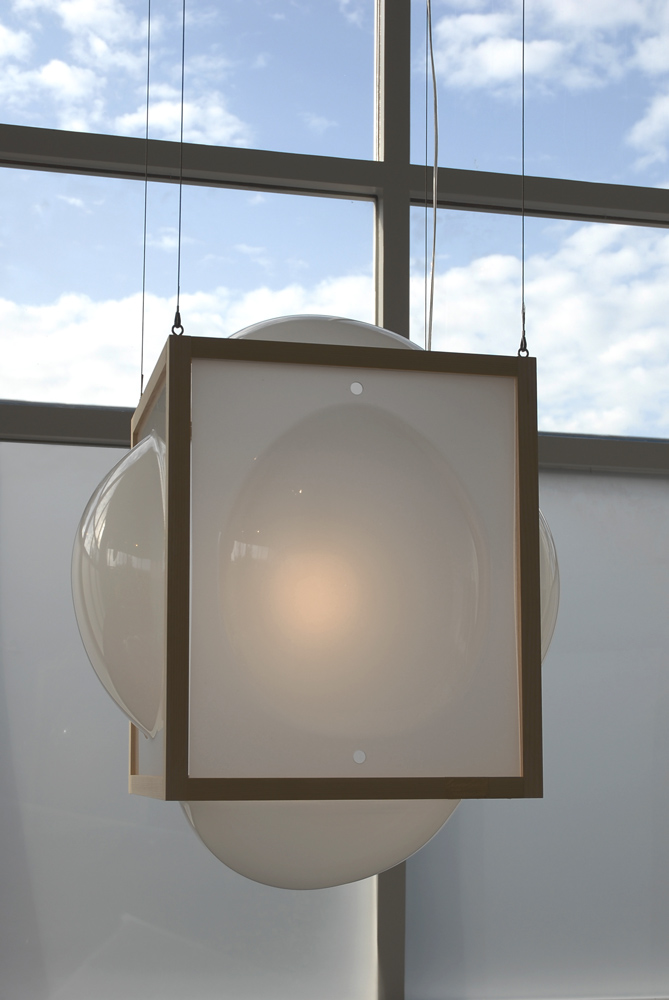 Hanging opaque lamp ± 65x65x68 cm wooden frame 42x42x50 cm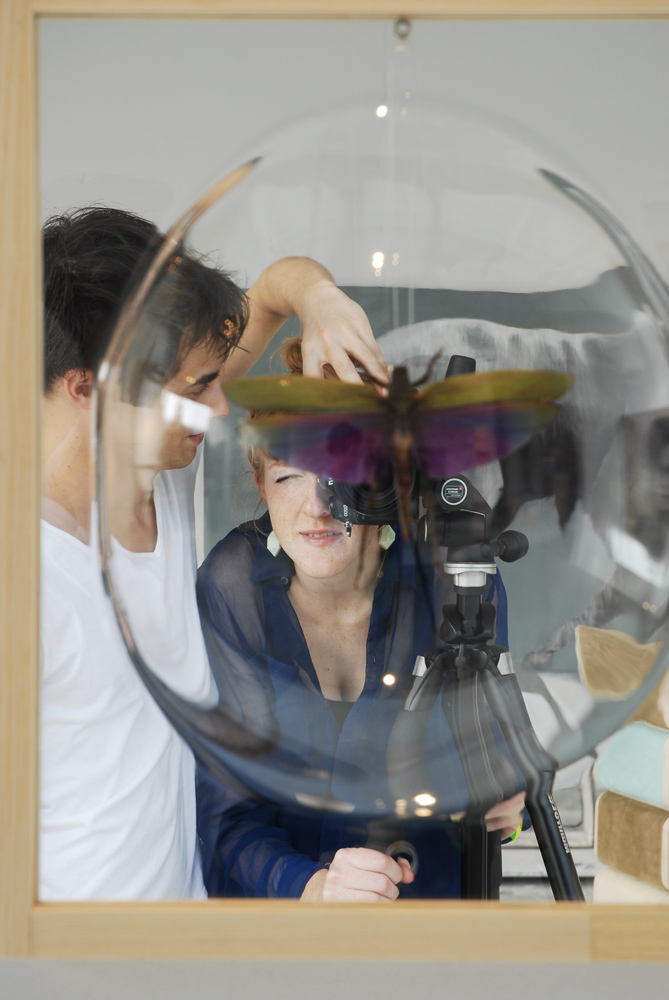 The first Showcase Mirror
During the Dutch Design Week 2012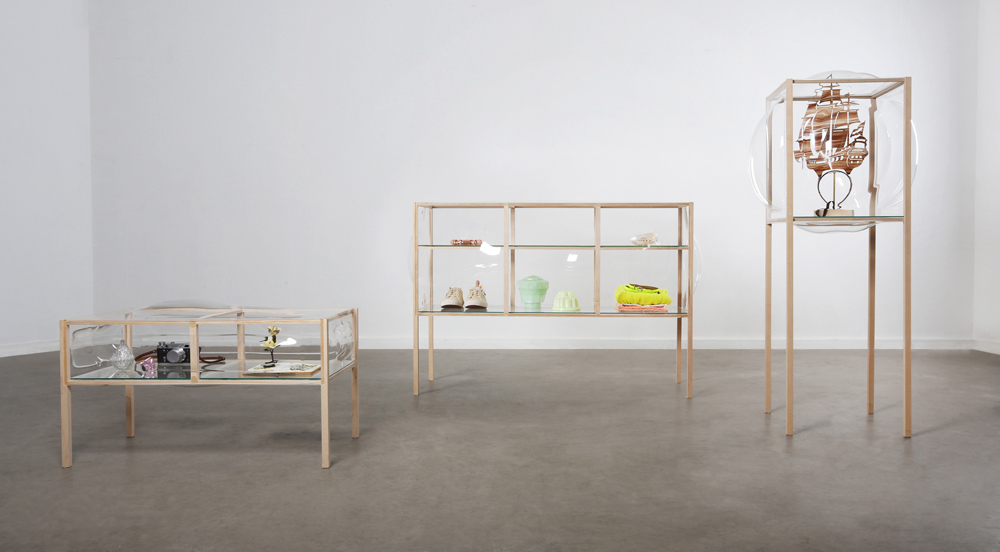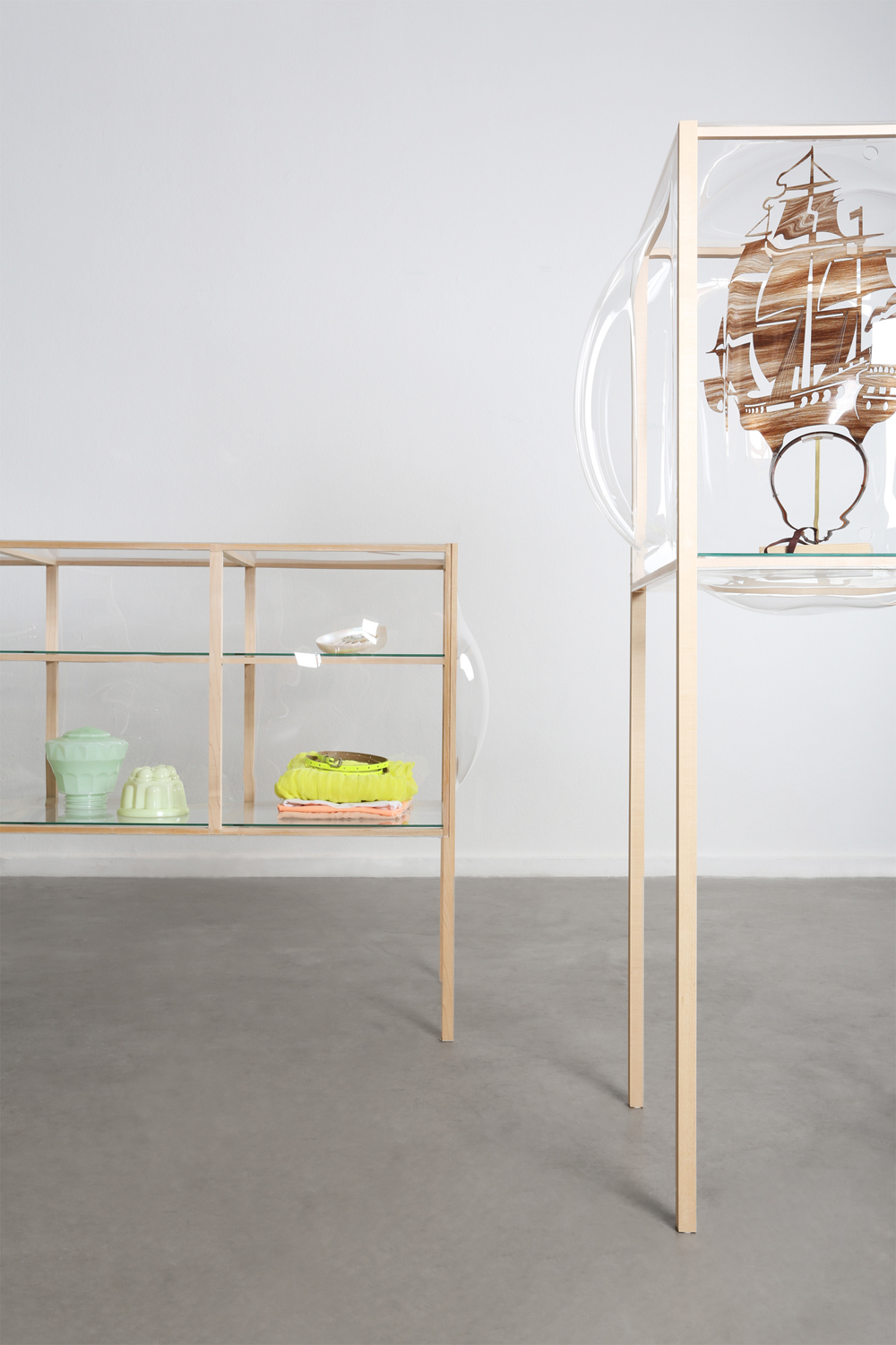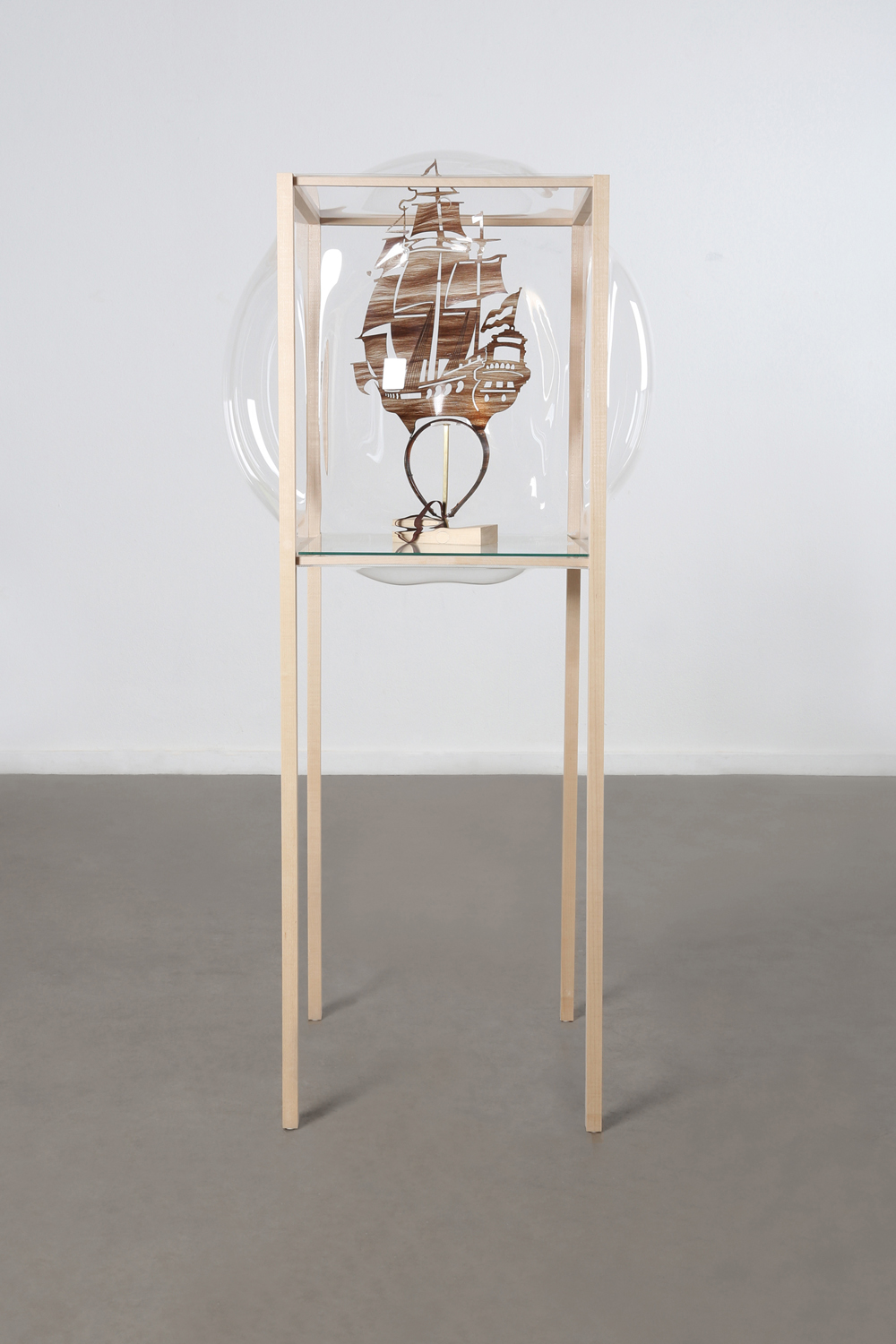 Standing high Showcase Cabinet ± 65x65x138 cm wooden frame 42x42x130 cm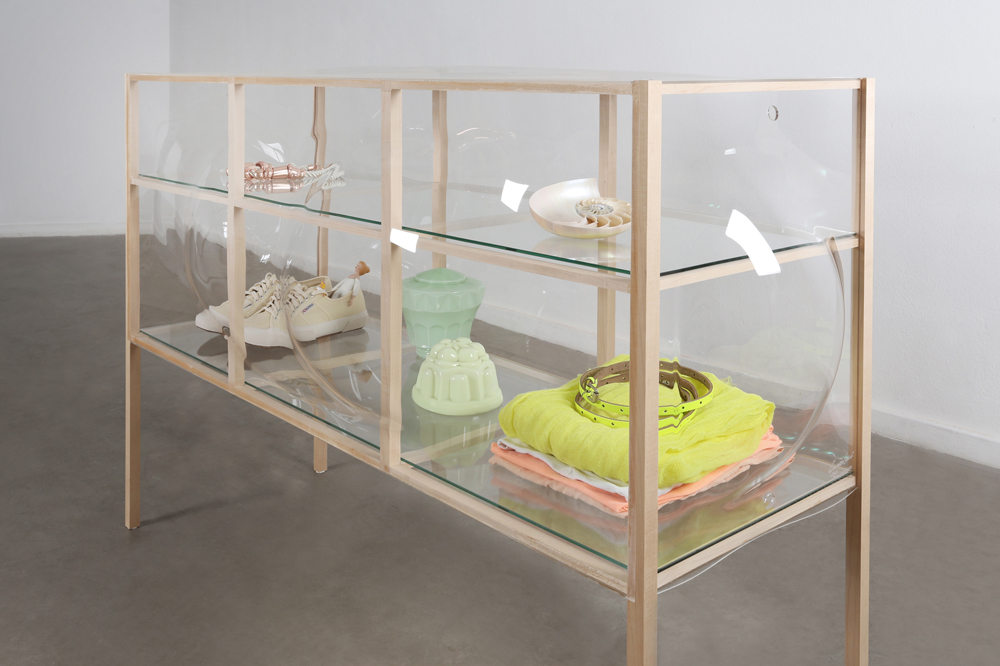 Curator Cabinet Dressoir: ±130x45x80 cm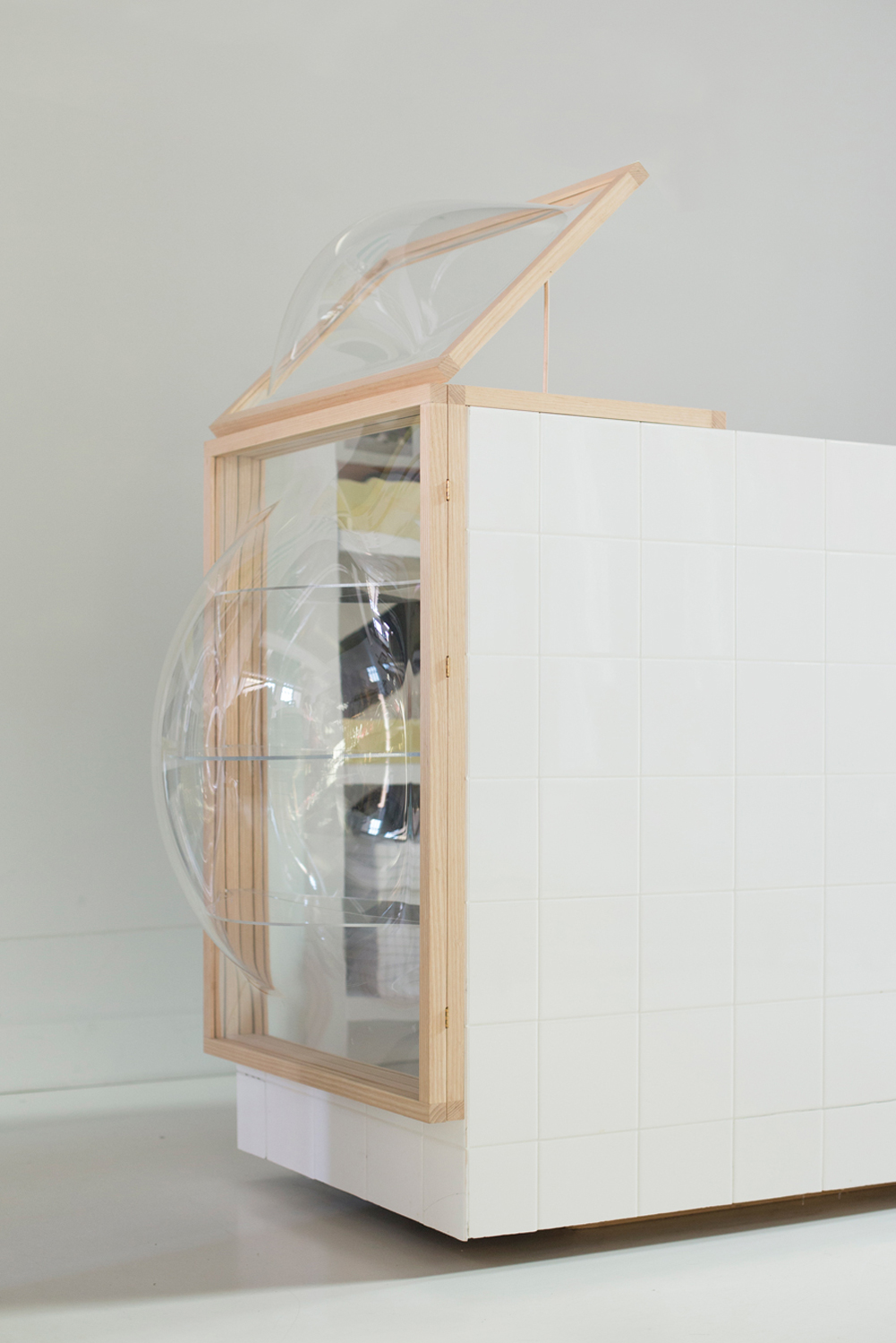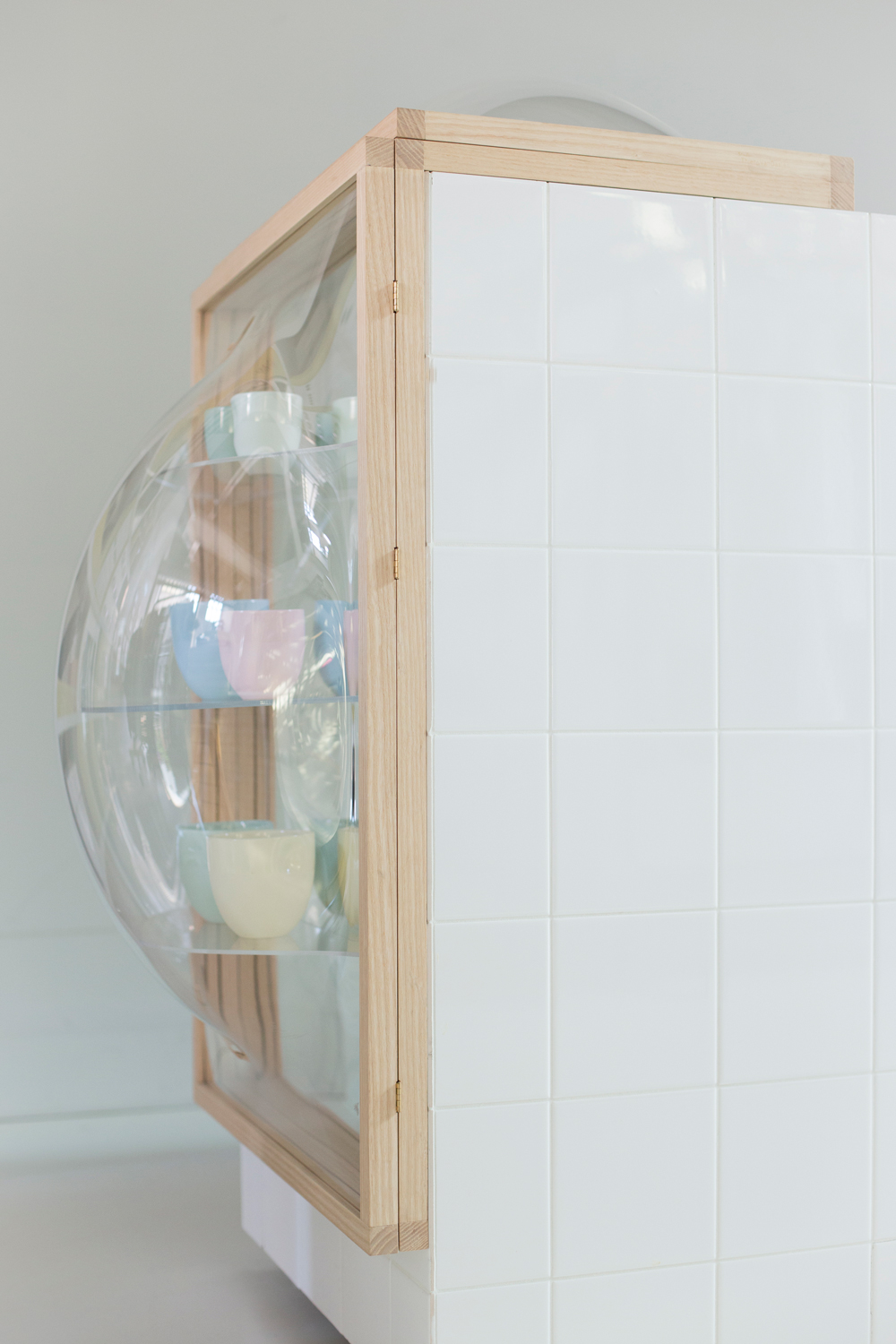 Custom display counter for the YOU ARE HERE store in Eindhoven 2013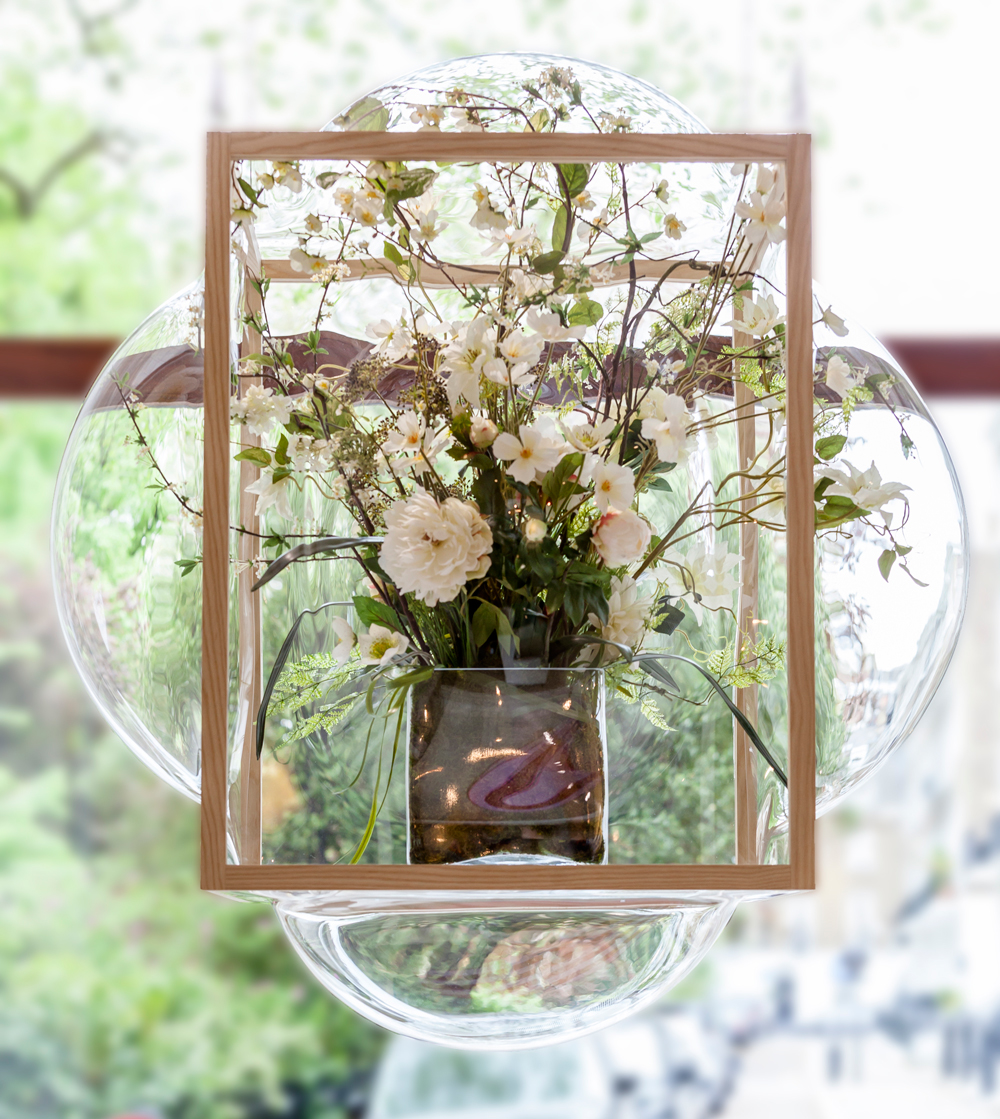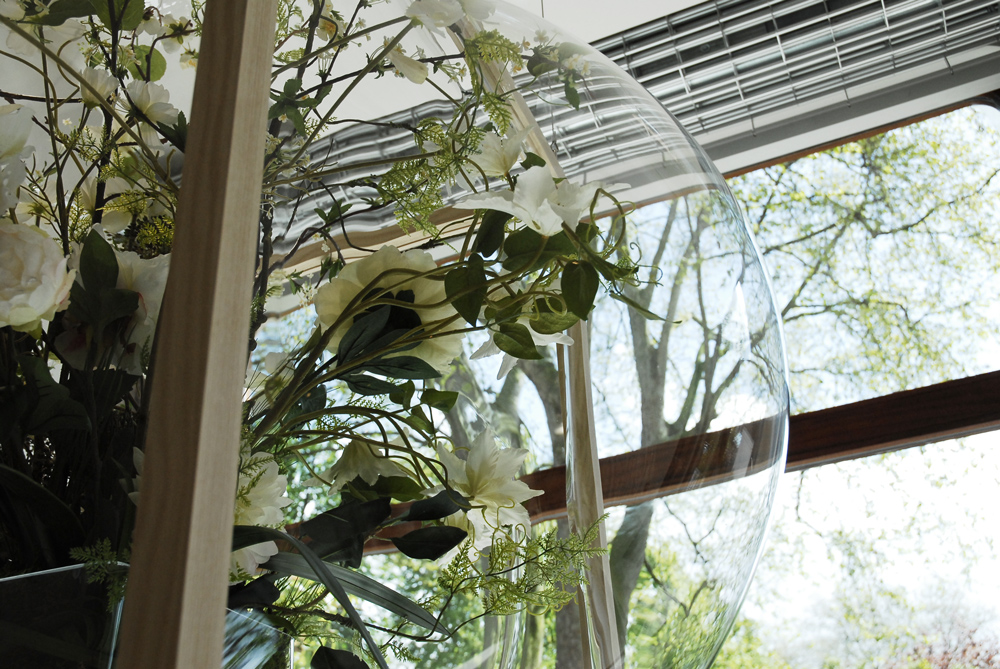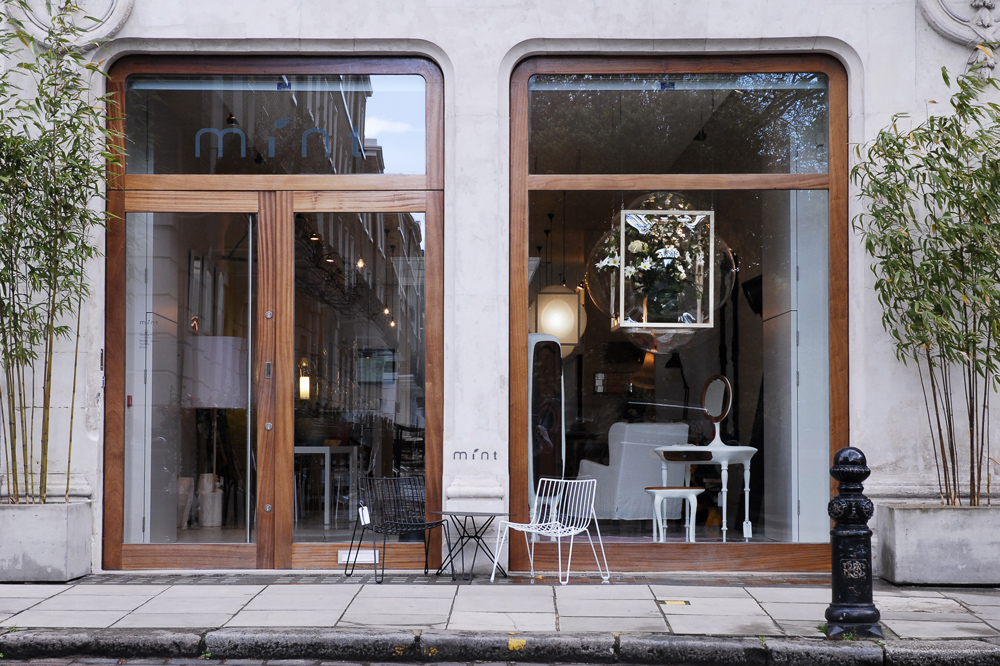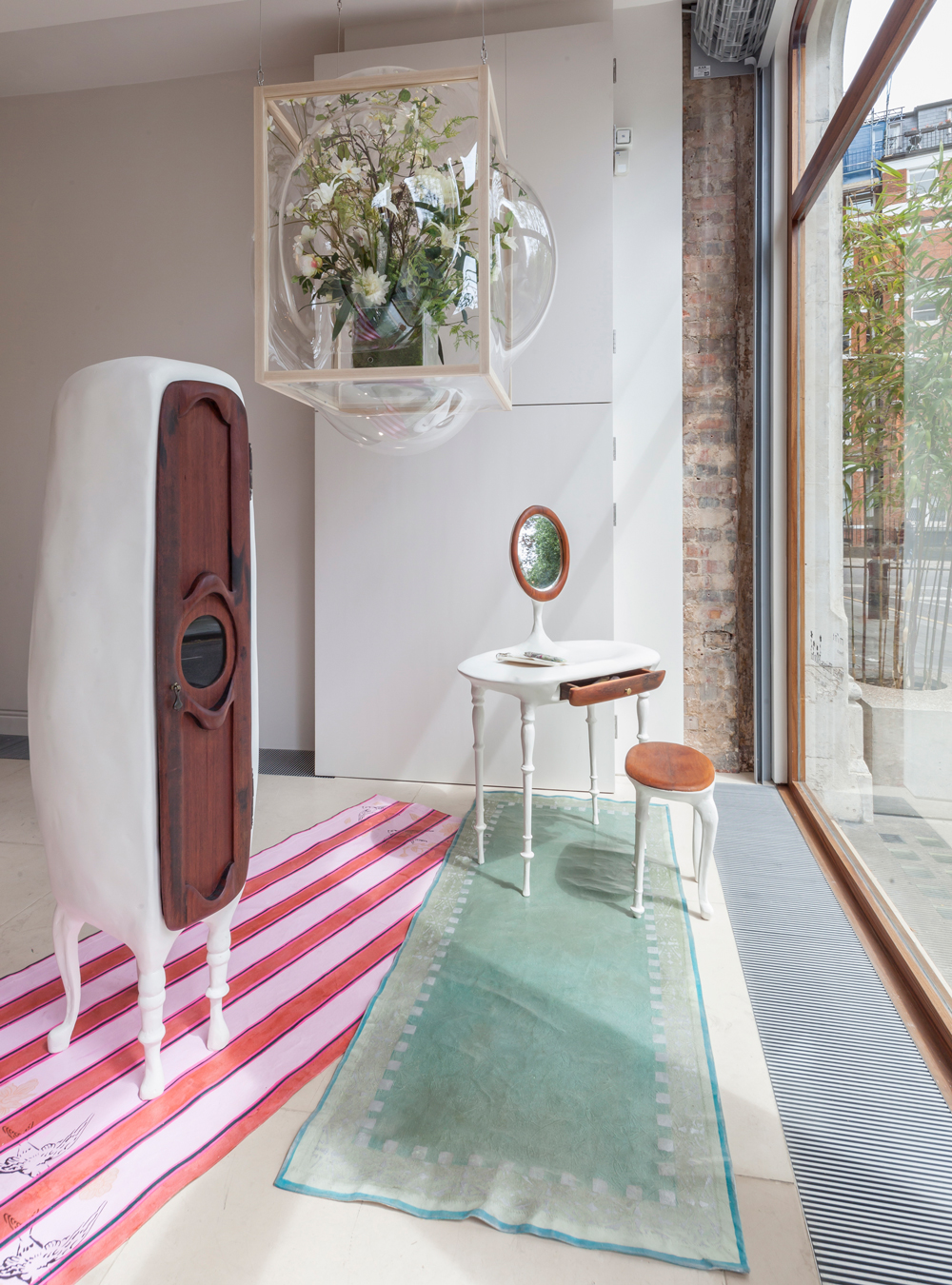 At Mint shop in London May 2013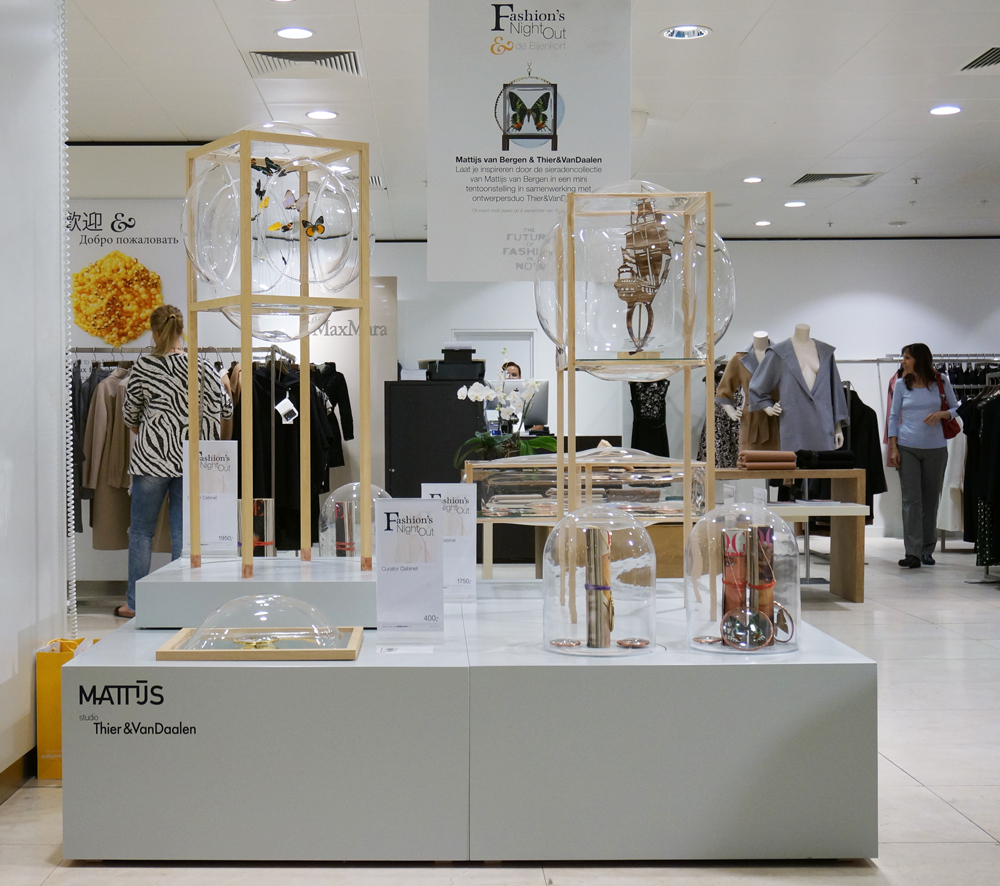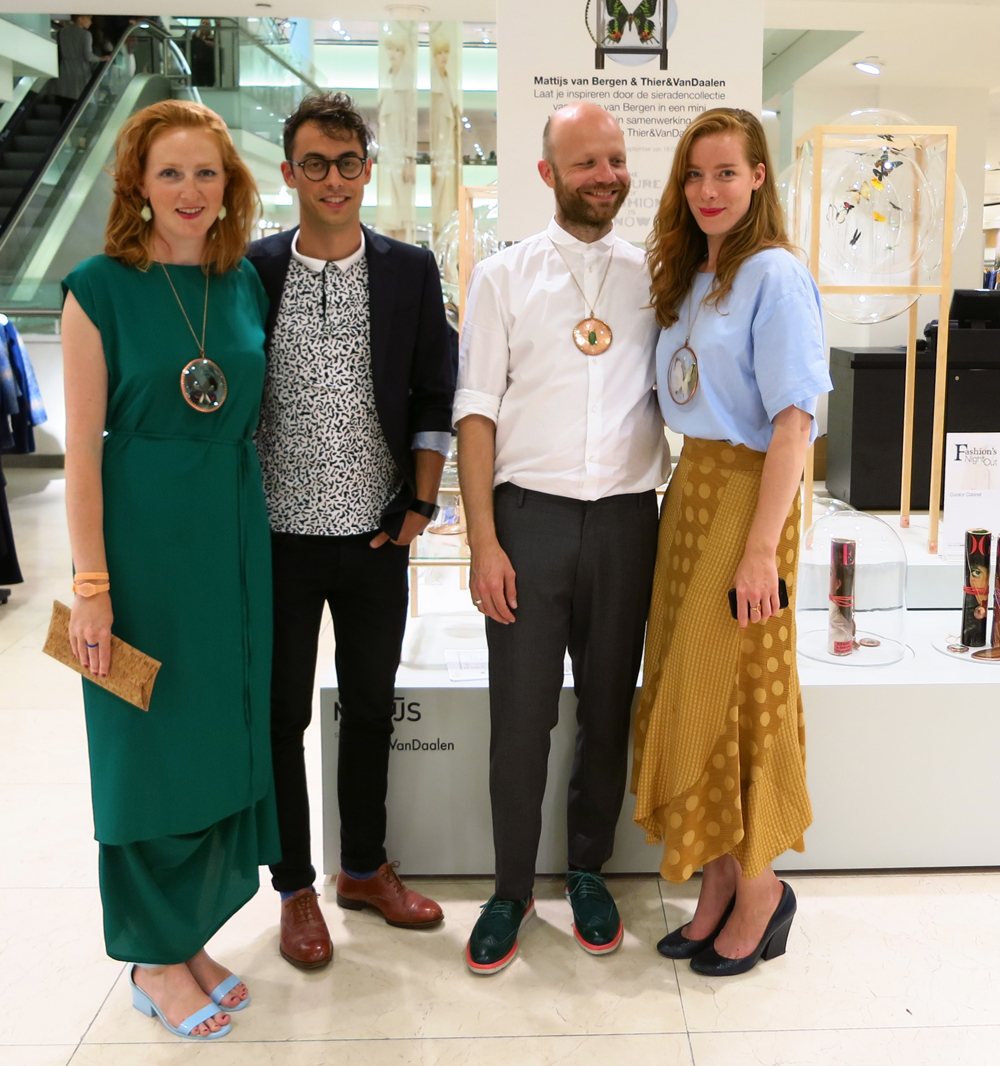 cooperation with fashion designer Mattijs van Bergen in 2014 at the Bijenkorf Amsterdam – Rotterdam – Den Haag – Eindhoven
Hanging long Showcase Cabinet ± 85x85x115 cm wooden frame 65x65x90 cm
Custom Hanging cabinet with bouquet of butterflies for a client 2015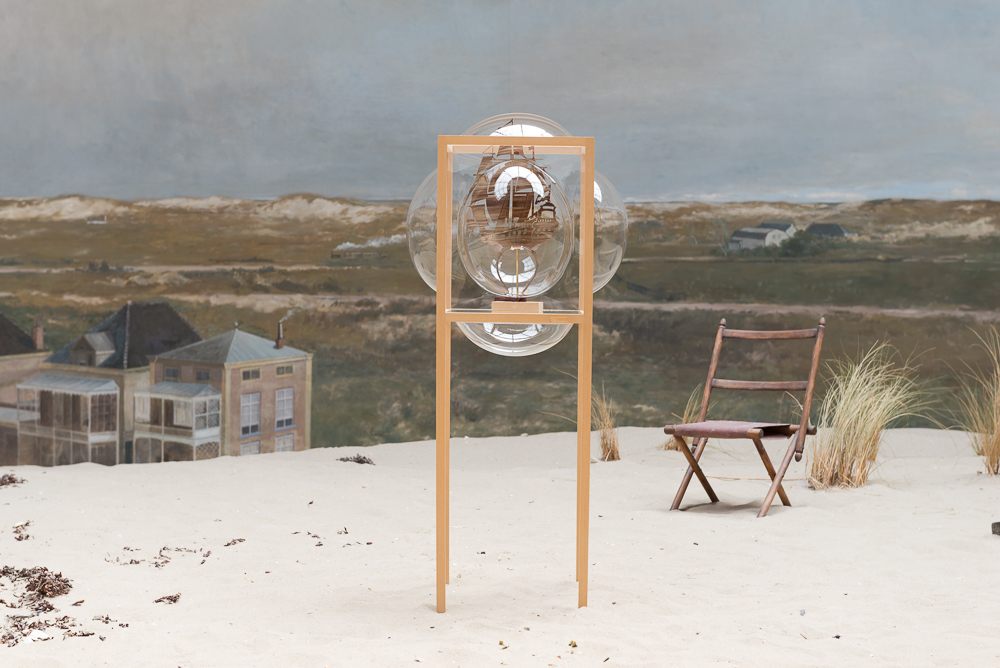 the high standing showcase cabinet with ship of hair placed on the beach of Panorama Mesdag Museum in The Hague during Design kwartier 2016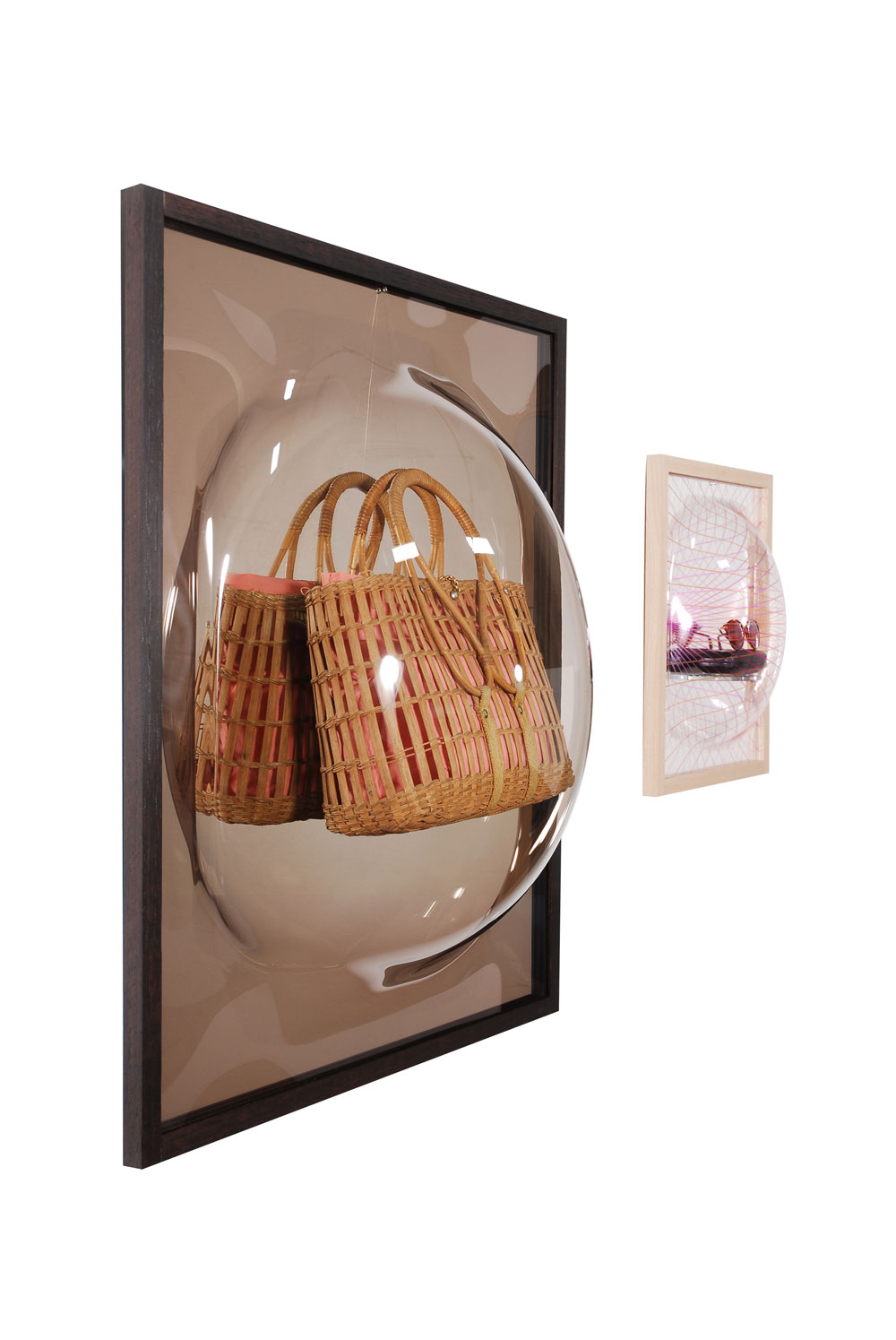 Graphical Showcase Mirror: 42x50x±15 cm & Smoke Large Showcase Mirror 75x90x±25 cm
Showcase Mirrors since 2012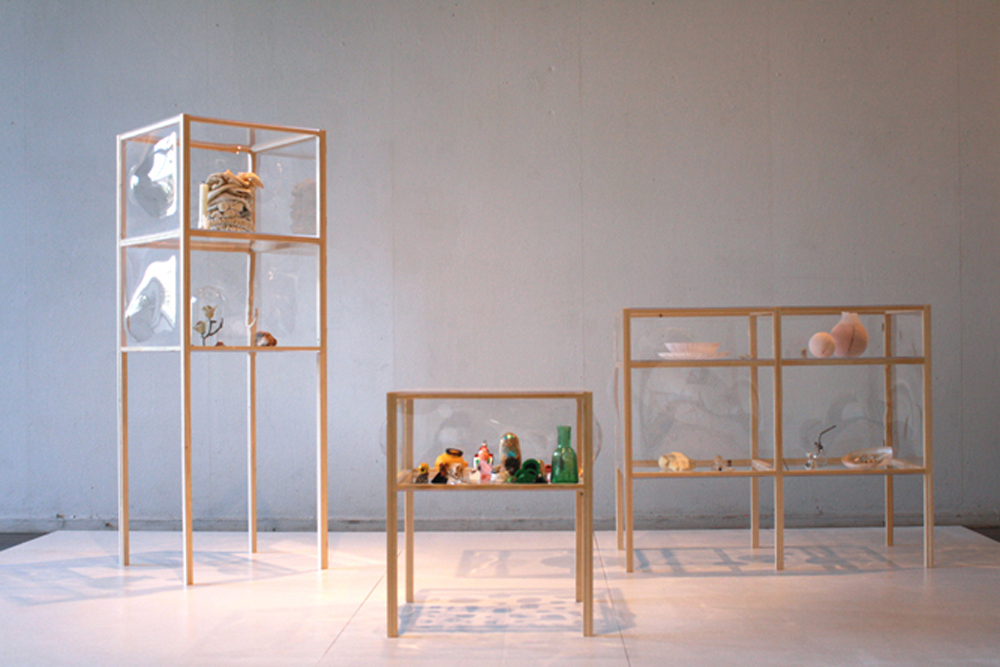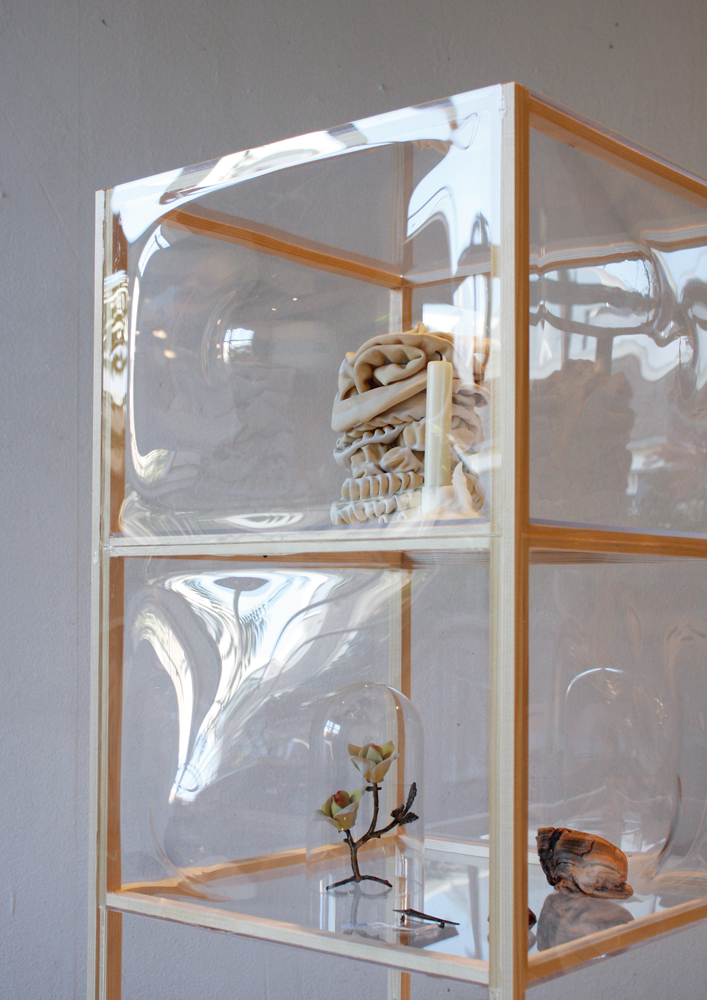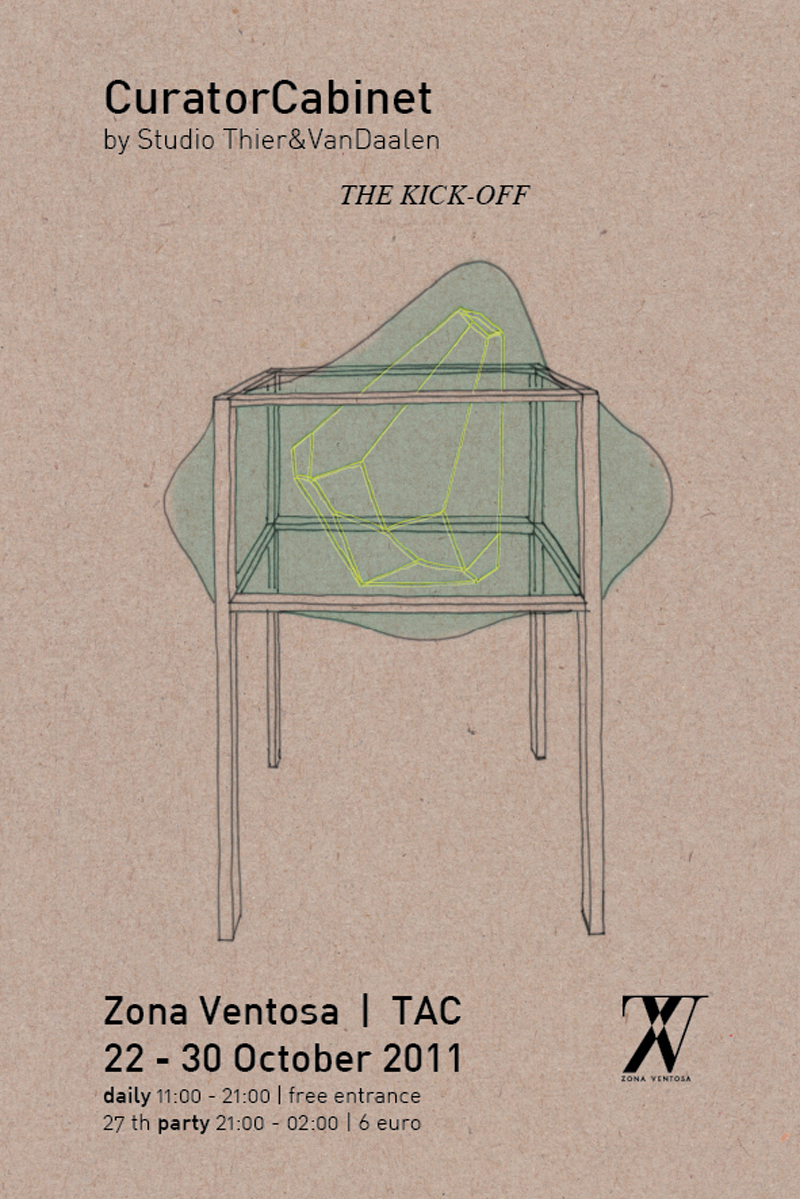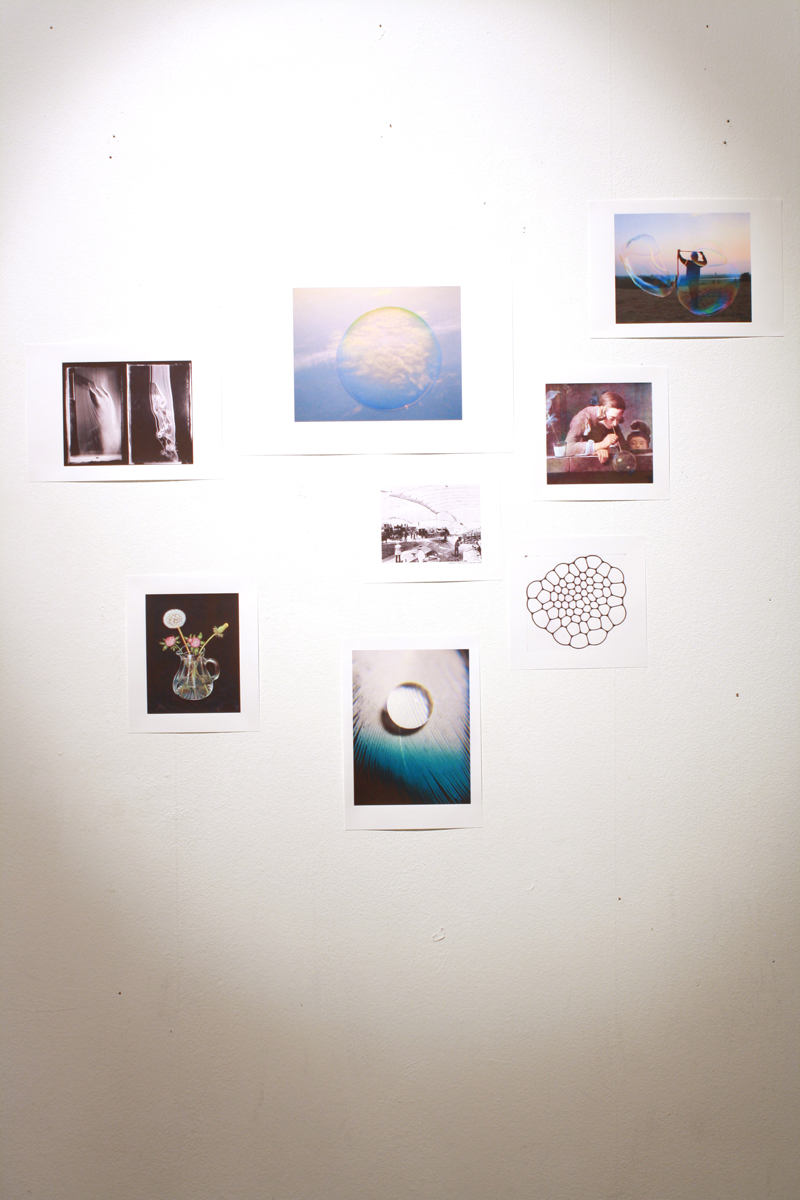 The kick-off Curator Cabinet in 2011
Photos: Studio Thier&vanDaalen