materials: acrylic, screws, foil

variations: bracelet, necklace, ring, brooch


year: October 2014
A play of coloured geometric layers in contrast with the curves of the human body. The screws connect the pendant with the elegant silver necklace to a transparent and monumental jewellery line.
The transparent and reflective quality of the jewellery will mix with clothing and skin colour into endless variations.
Now available at our webshop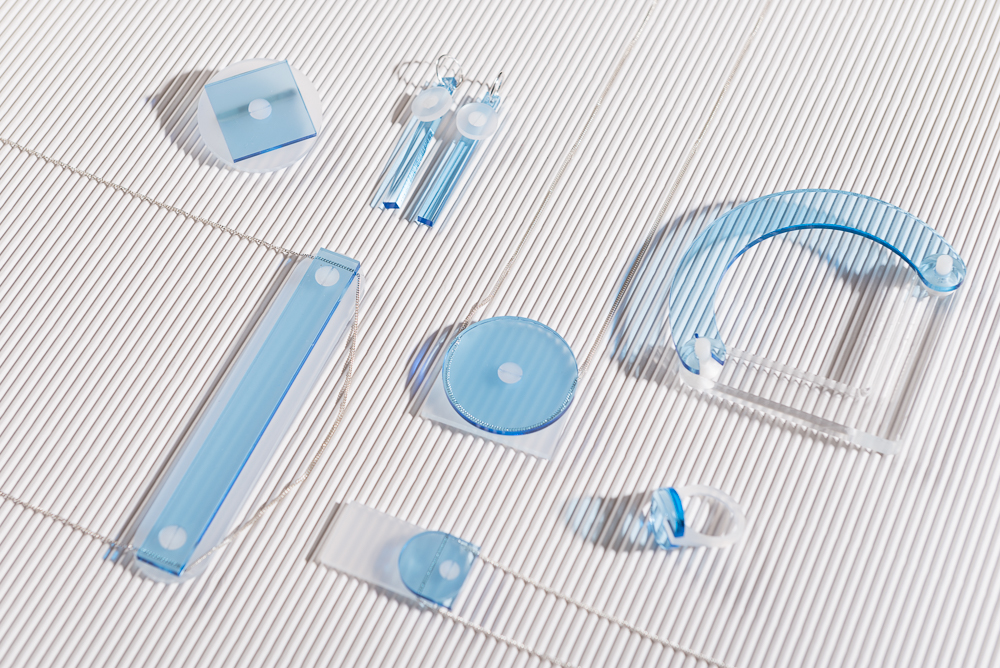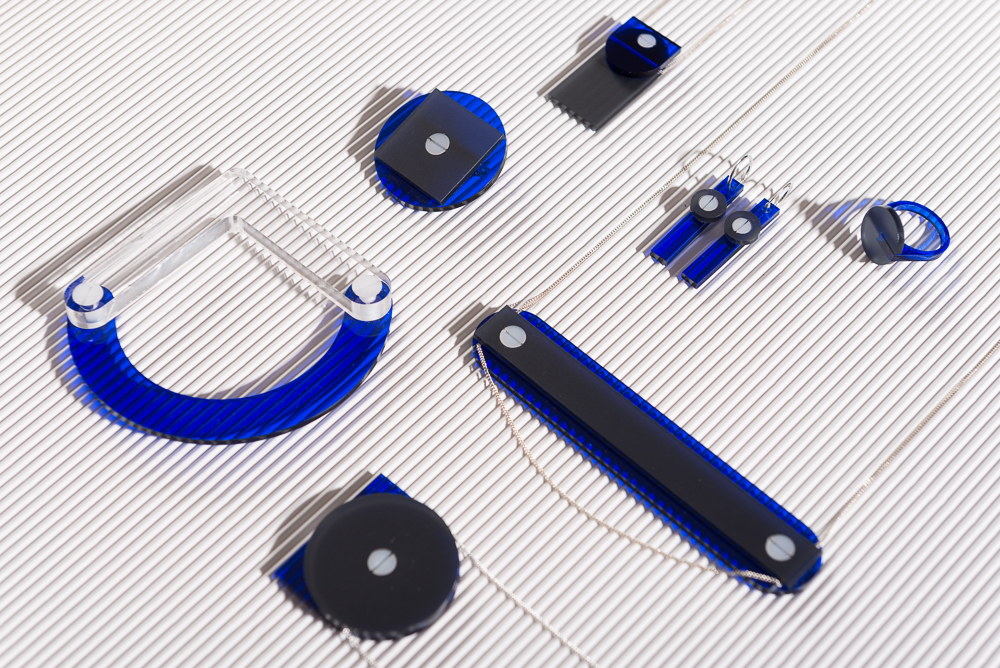 photos: Hein Gijsbers Photography
Styling: Studio Zwart