INFINITY GLASS – luminous interior glass panels
materials: coloured glass, mirror, LED lighting

year: October 2016
Iris has captured her fascination for colour, refection and the infnity of light in a series patterns between glass. These patterns she translated into a series of interior glass panels with lighting and mirroring.
The glass pieces can be combined and layered in infnite combinations, which result in unique colour blends and light effects on their surroundings. Together with both sun and artifcial light, the pieces will constantly change during day and night.
This series is elaborating on their project; Translucent Mirrors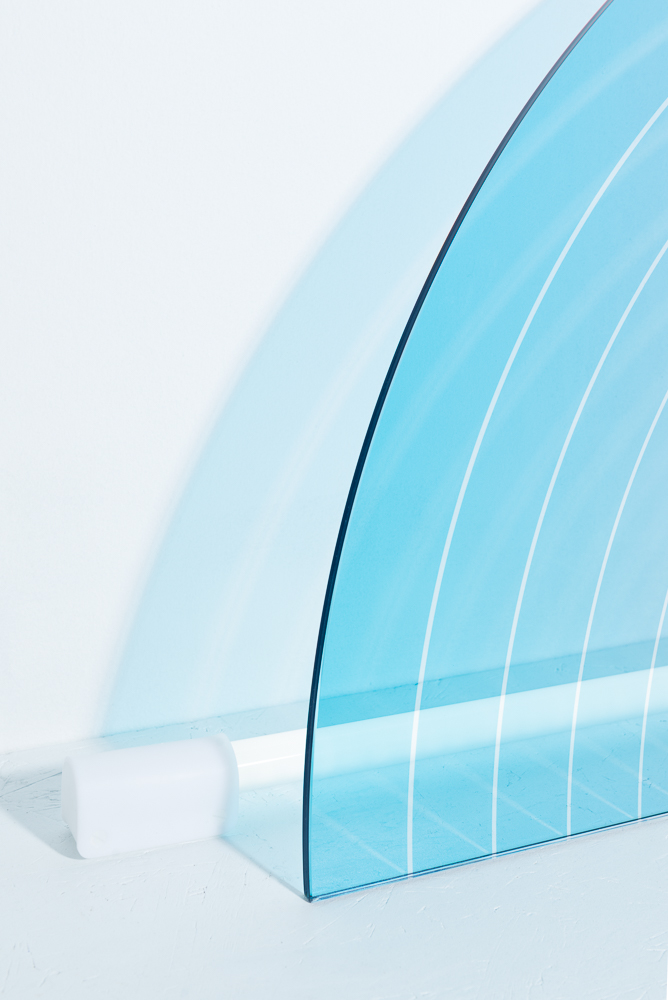 Photos: Studio Thier&vanDaalen
Above a short movie of the graduation project of Iris van Daalen in 2010 at the Design academy Eindhoven.