home accessories from industrial plastic waste
materials: Recycled Polyethylene

variations: side table, mirror, vessel, shelf etc.

year: October 2016
Excavated lumps of industrial plastic waste, translated into a unique and marbled range of accessories for in- and outdoor. Ruben was fascinated by the unique, irregular shapes and beautiful bright colours, found at a plastic tube processing factory.
These organic shiny lumps triggered him to create must haves, which otherwise would have been thrown away. Ruben selects the most iconic creatures and at the same time looks as a sculptor what he can make out of it. Hence it is such a surprise what is hidden inside, creating an exiting moment when the marbled pattern reveals itself when the lump is cut it open. Therefor every piece is unique and pieces will never be the same. Some lumps are suitable as a side table, other ones as a dish or shelf. Ruben loves to be the curator of this waste material.
This project is a further development of his graduation project; Organic Factory in 2010
For more information and prices, have a look at our WEBSHOP or send us a message.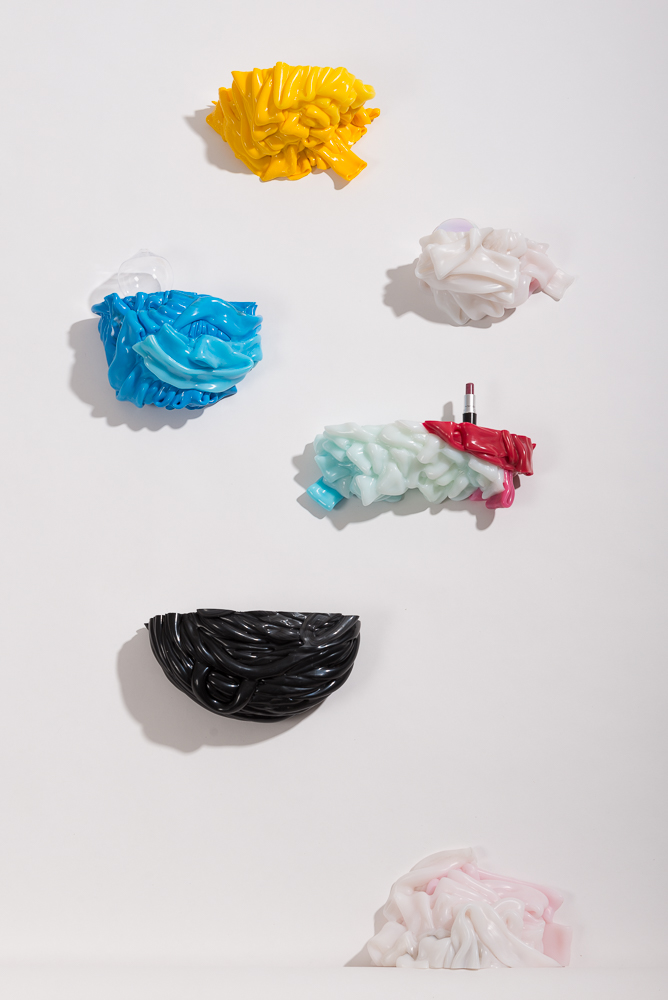 colour shelfs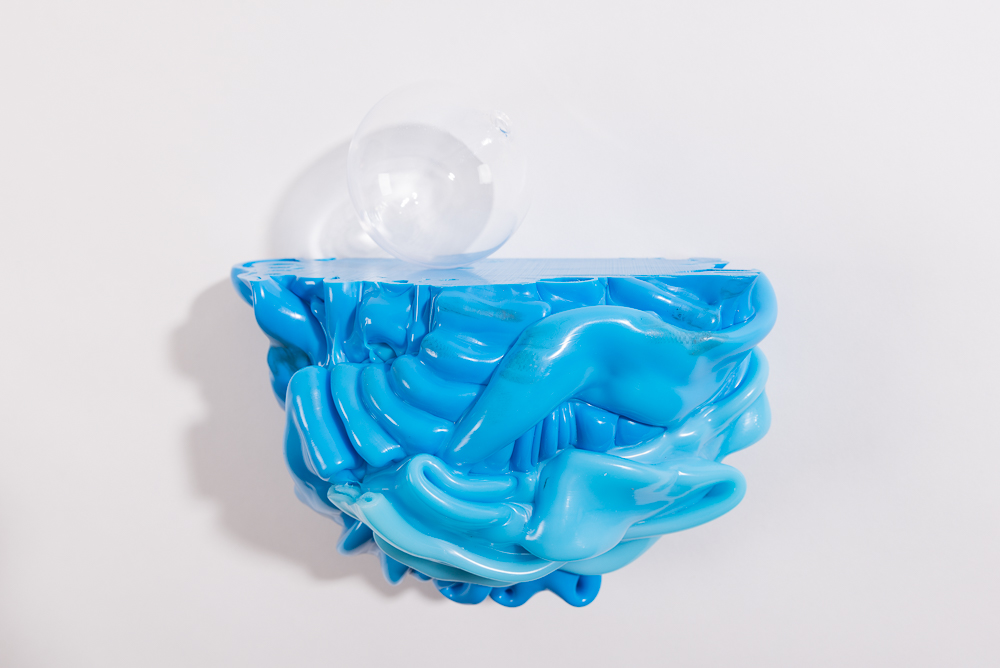 blue shelf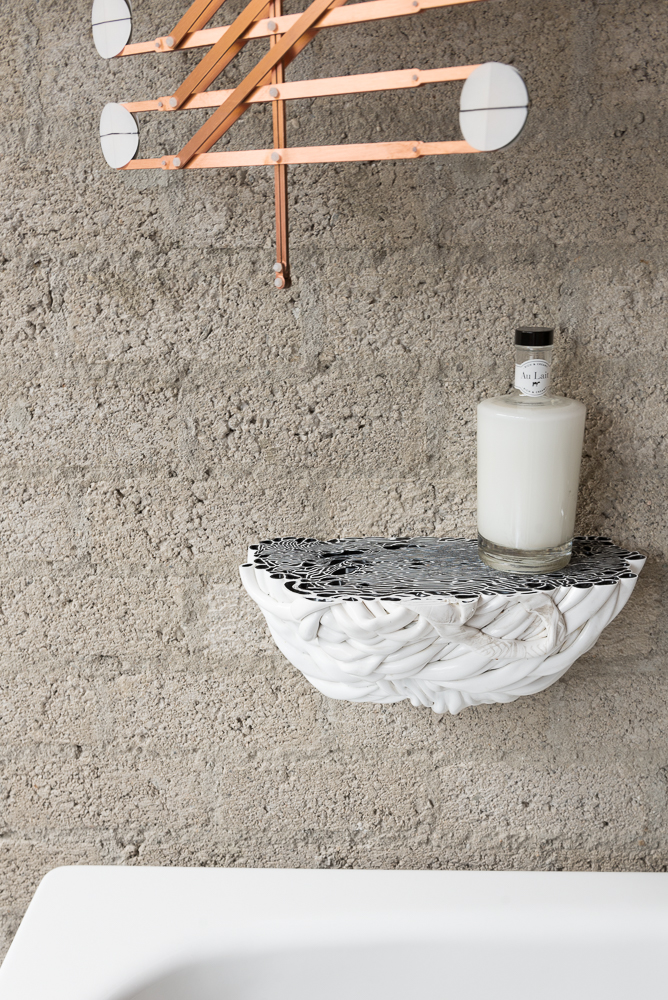 black & white shelf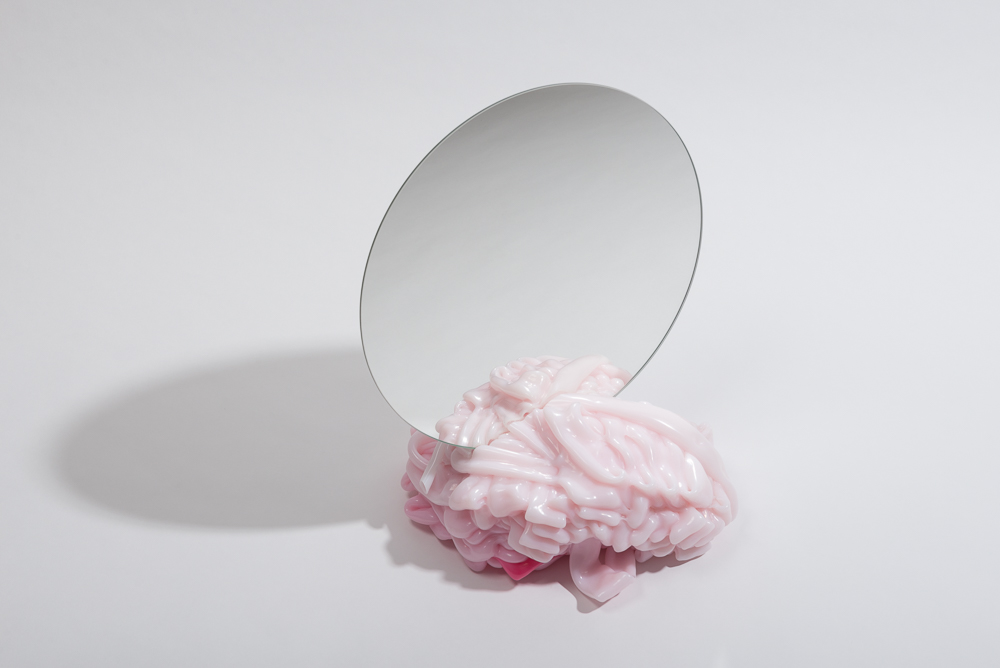 pink mirror
green mirror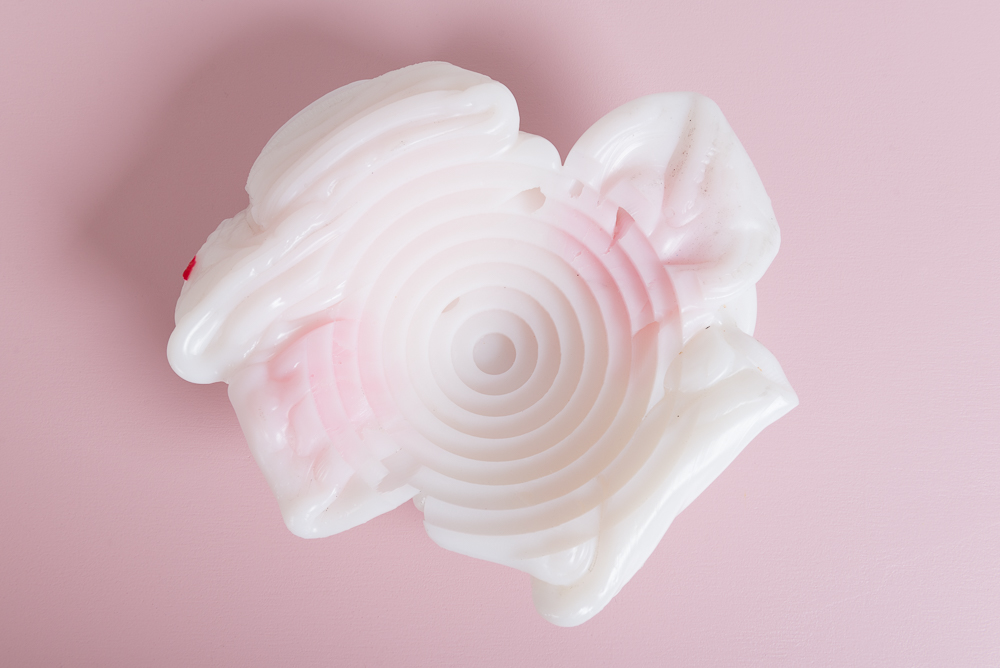 opaque pink vessel
---
Organic Factory
Graduation project Ruben Thier – Design Academy Eindhoven 2010
Graduation project Ruben Thier – Design Academy Eindhoven '10
Organic Factory

In a factory, overproduction is common. In between shifts, plastic is dripping on the floor. Instead of this, Ruben Thier created containers for under every extruder. By this, the plastic is collected as an overproduction archive.
From these plastic 'lumps' Ruben created benches and stools, named by their machine and week of production, one can see the amount of 'waste' is captured in furniture.
The collection is growing, because production never stand still. The furniture comes with a serial number containing date, factory and machine. Now it becomes something, instead of being waste..
Photos: Studio Thier&vanDaalen