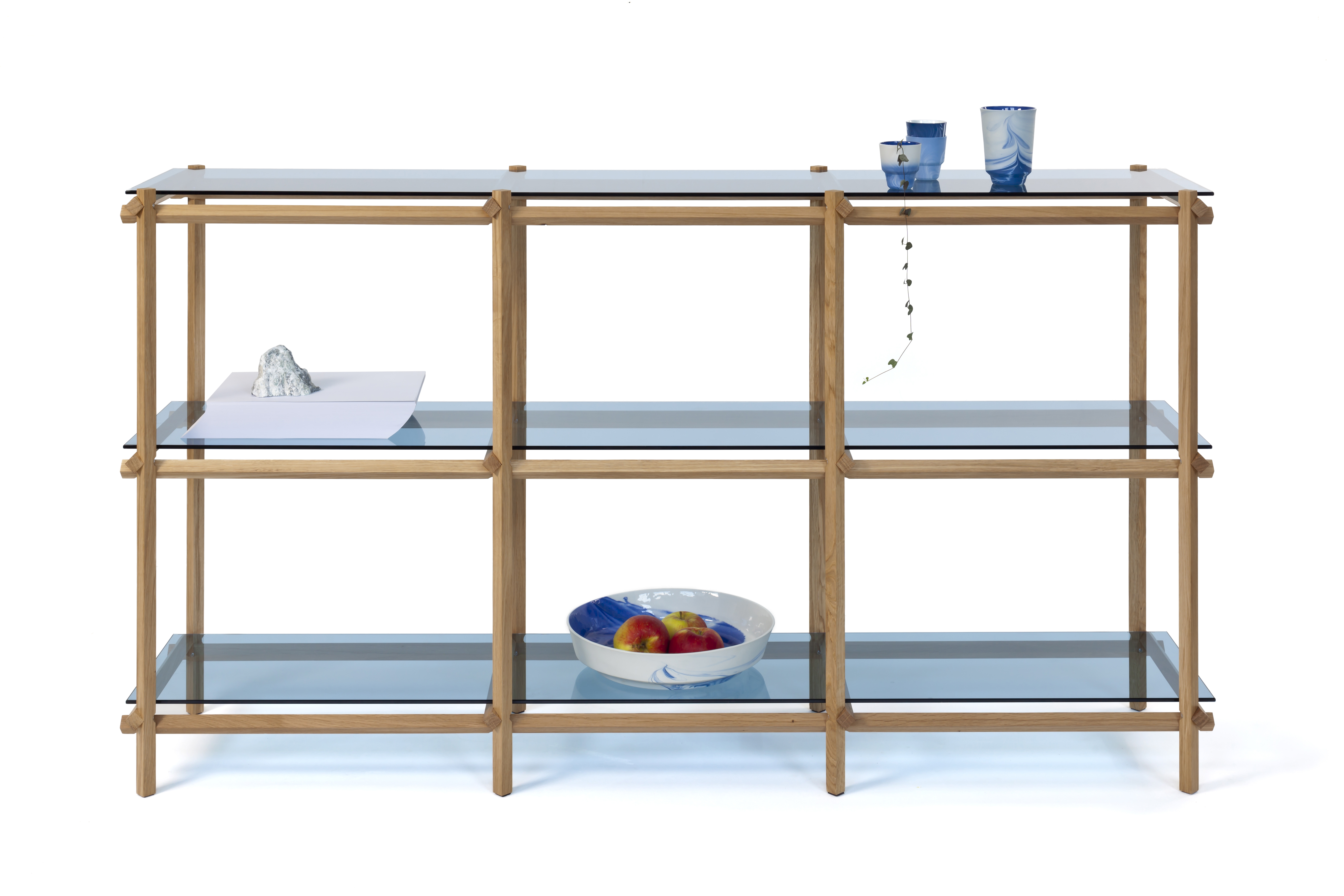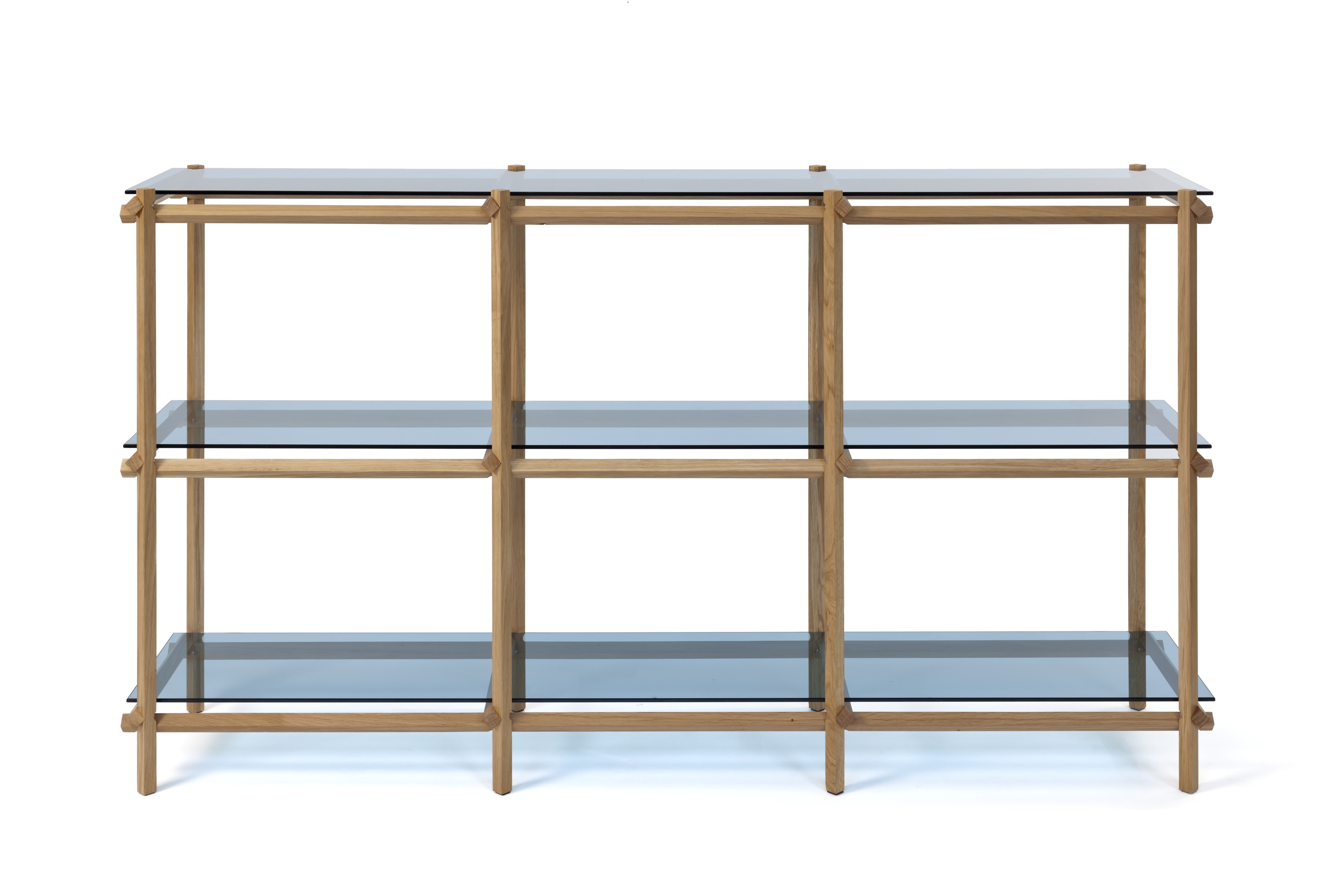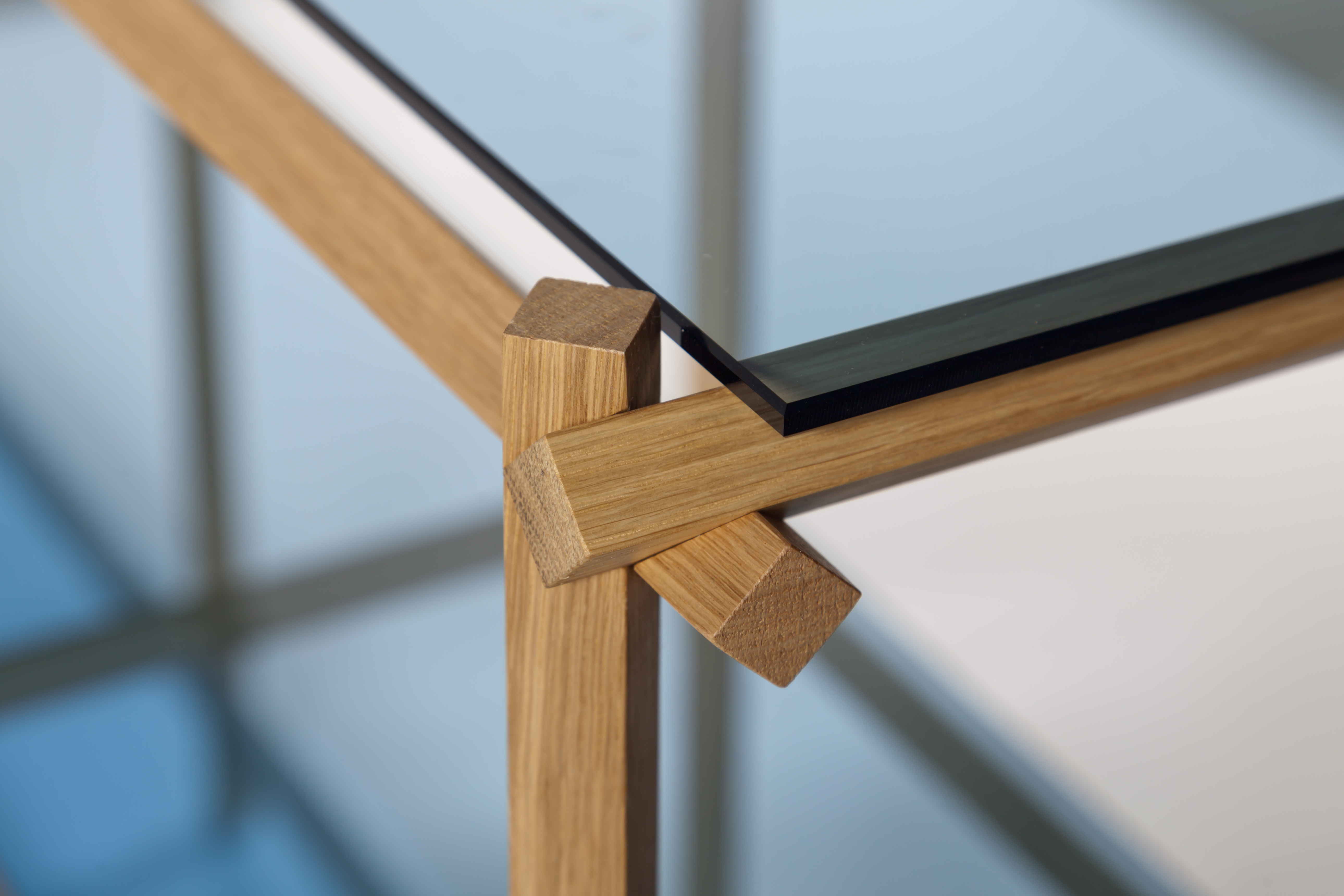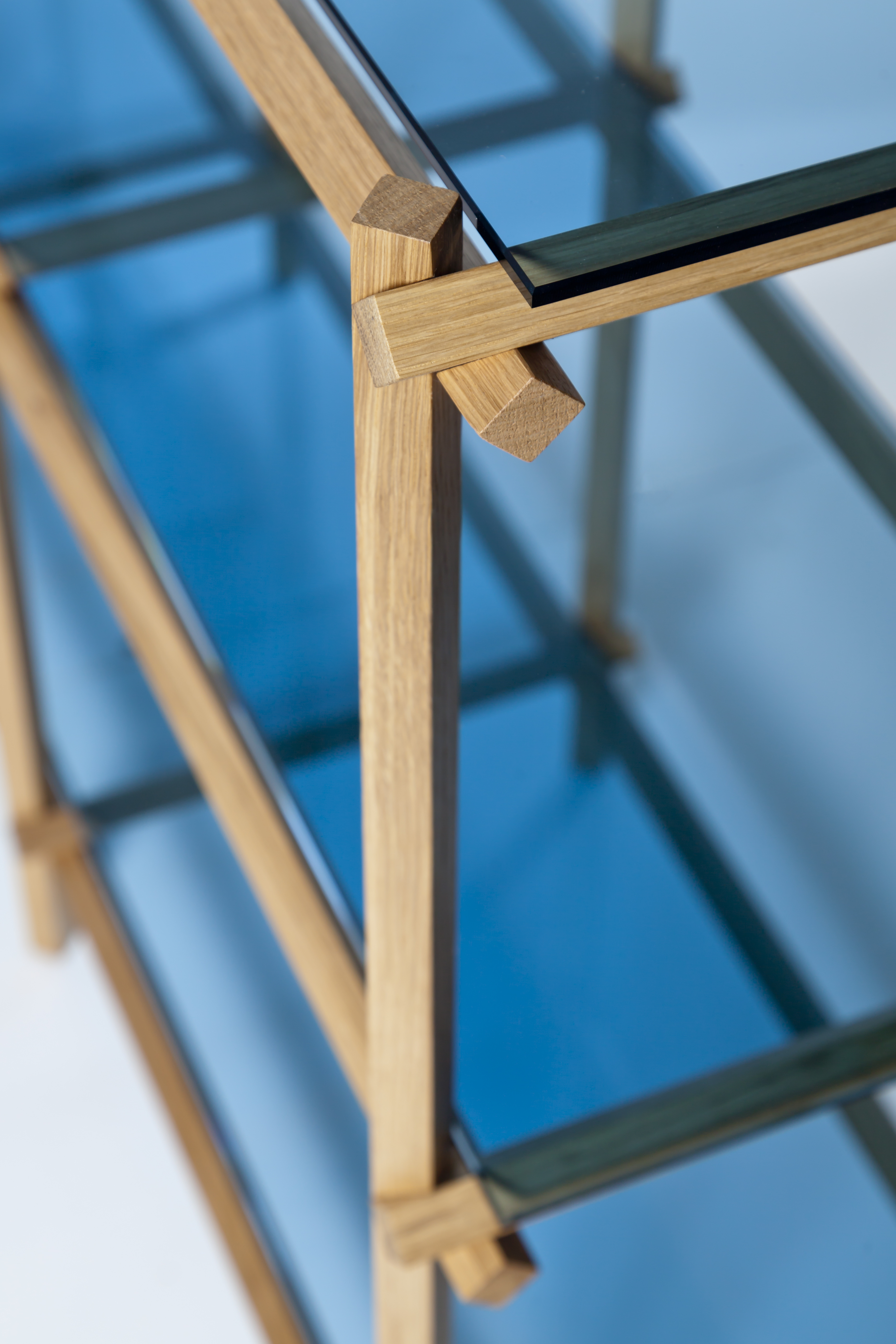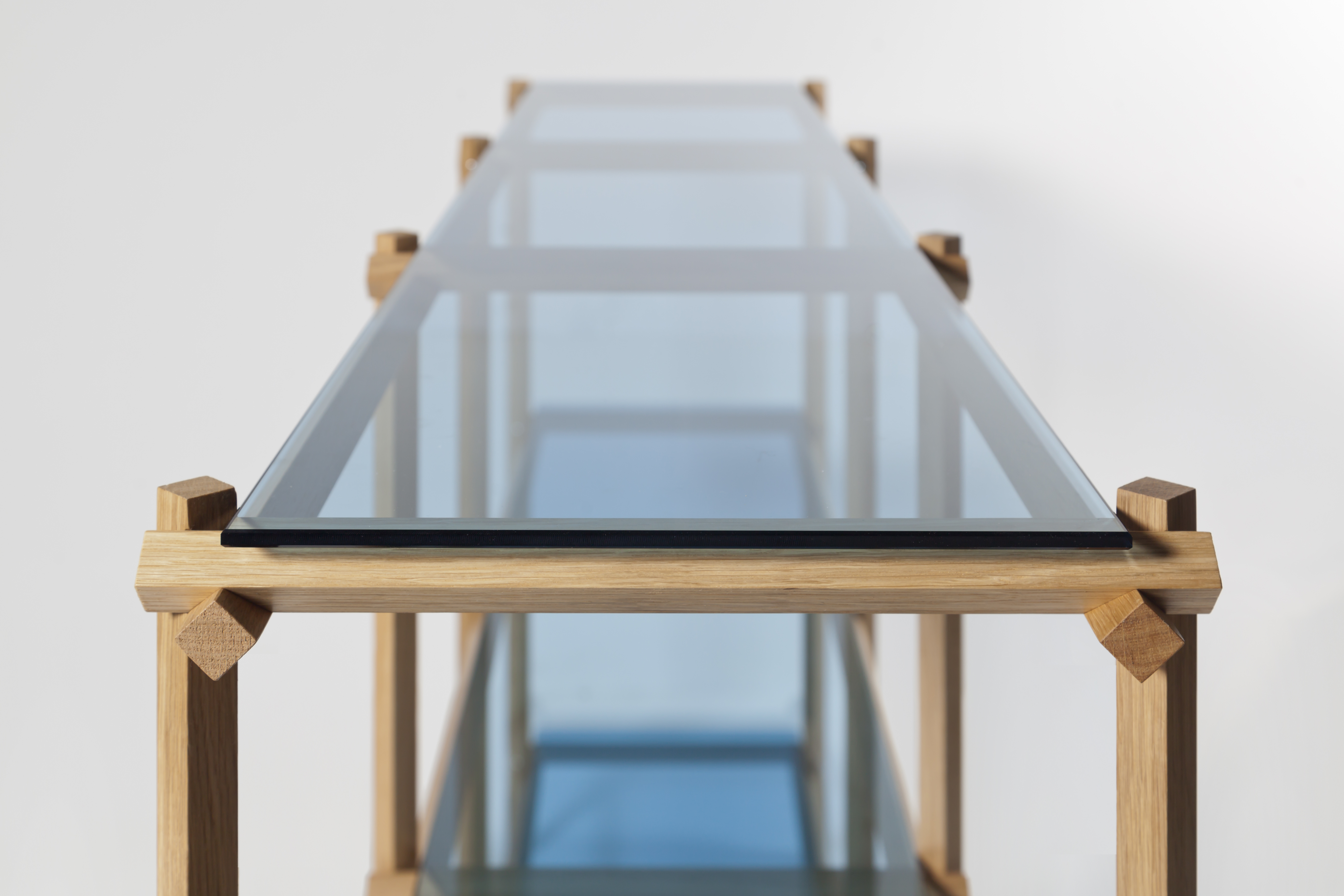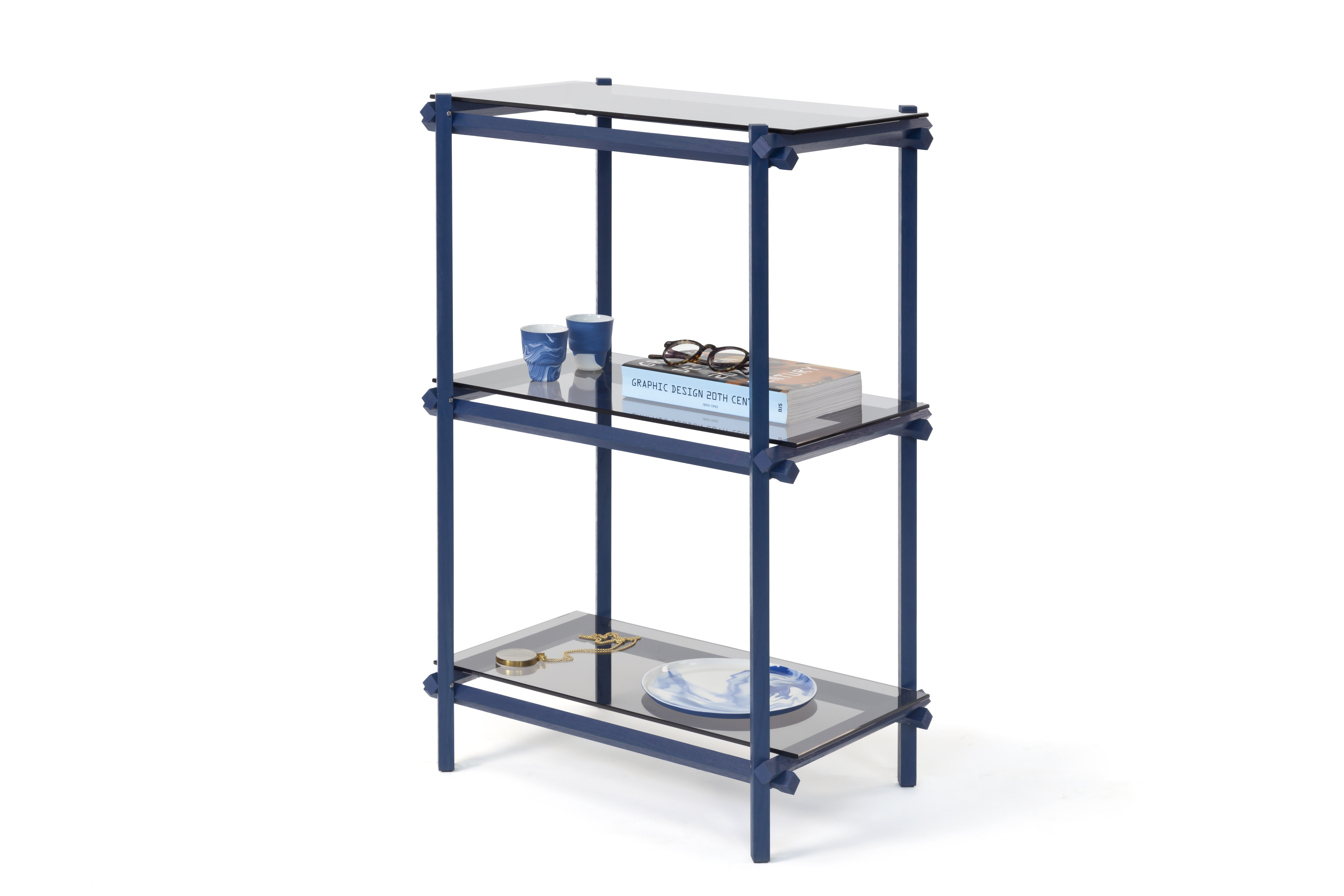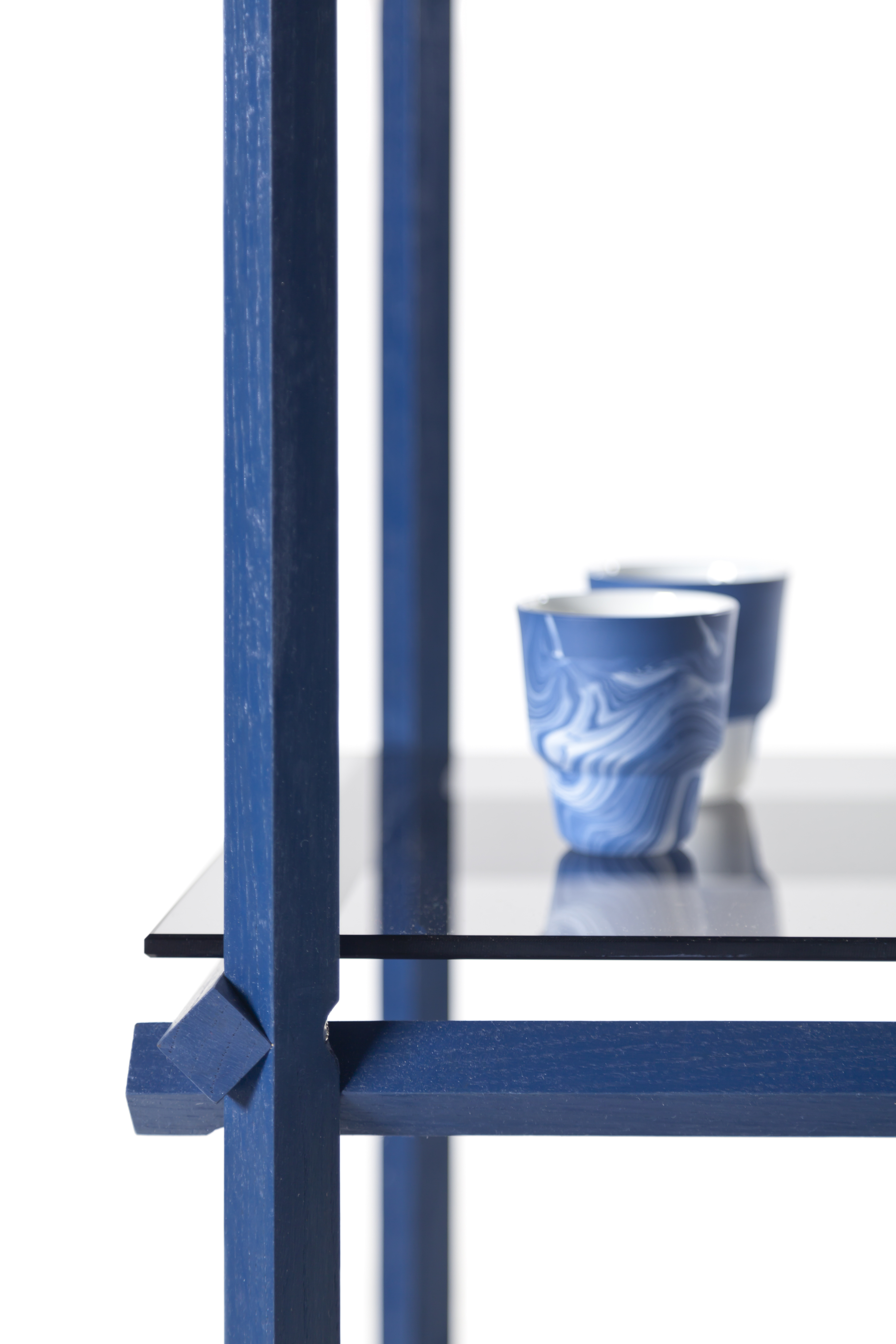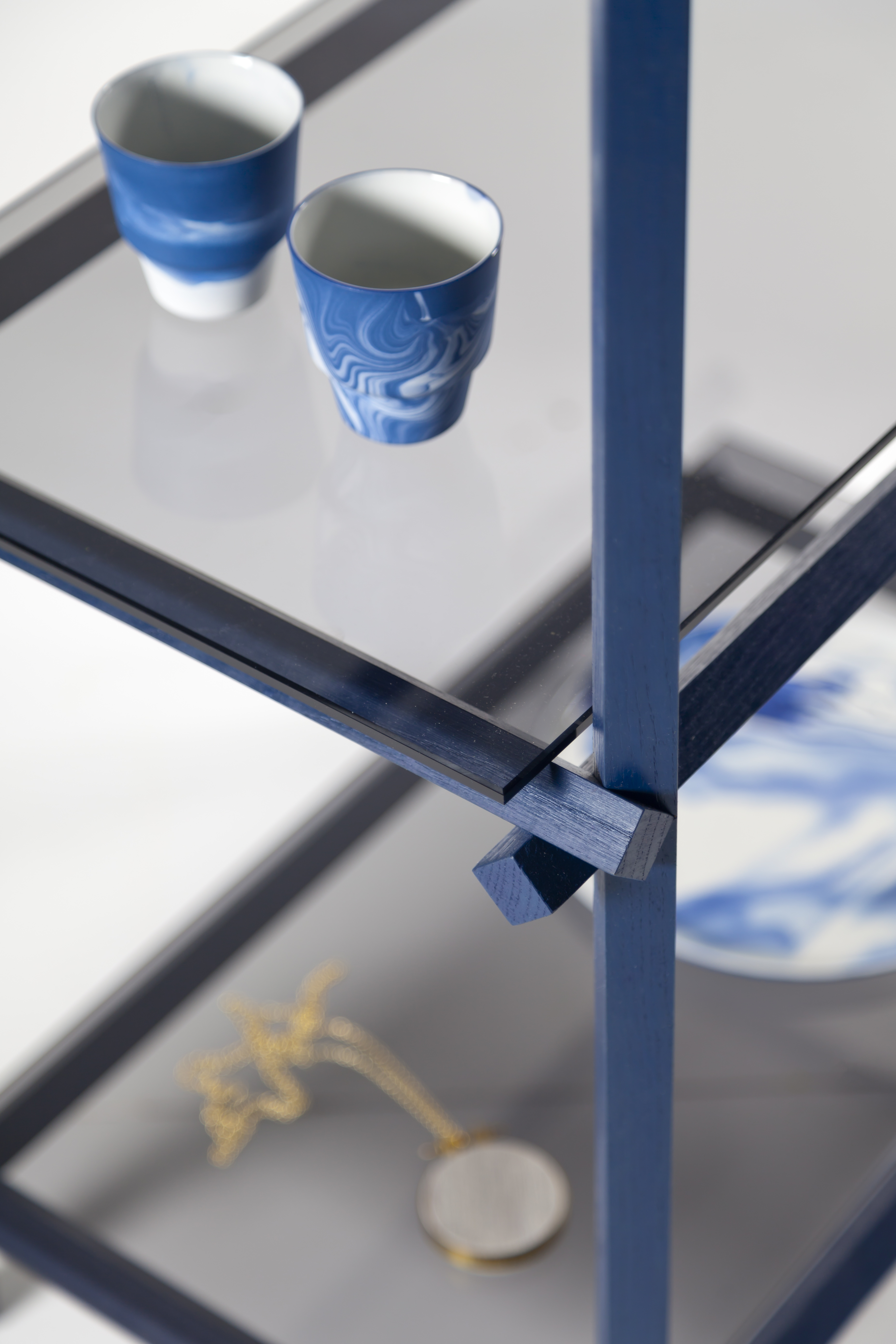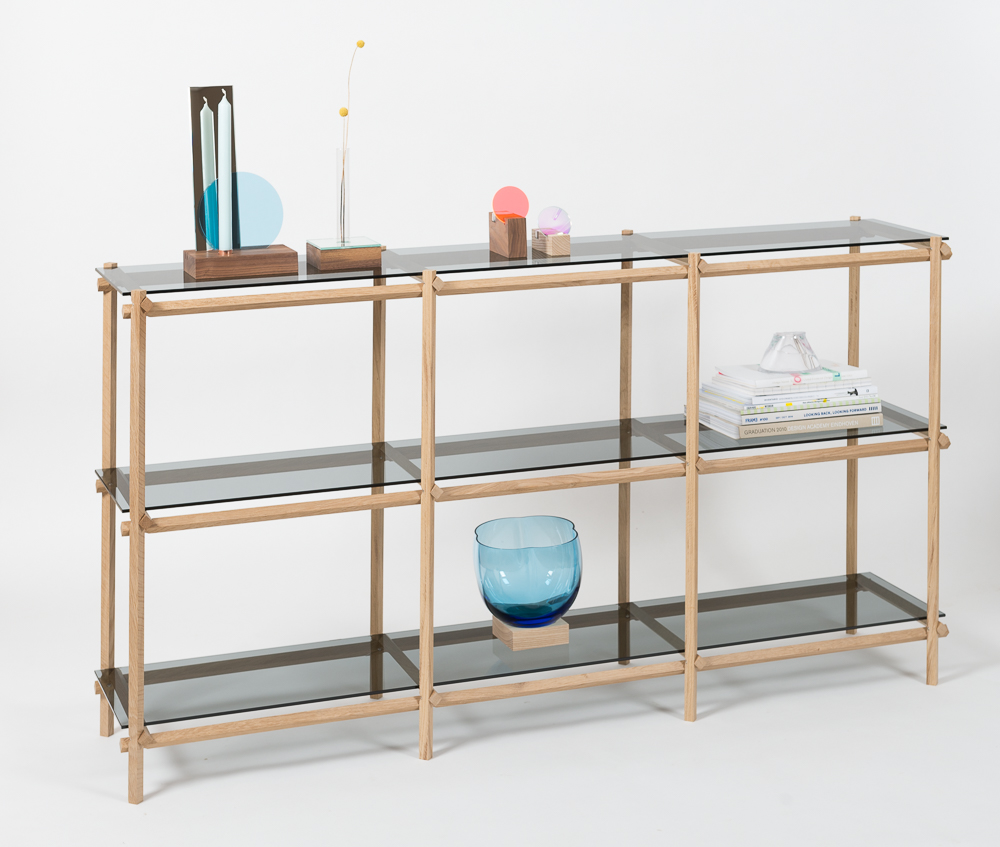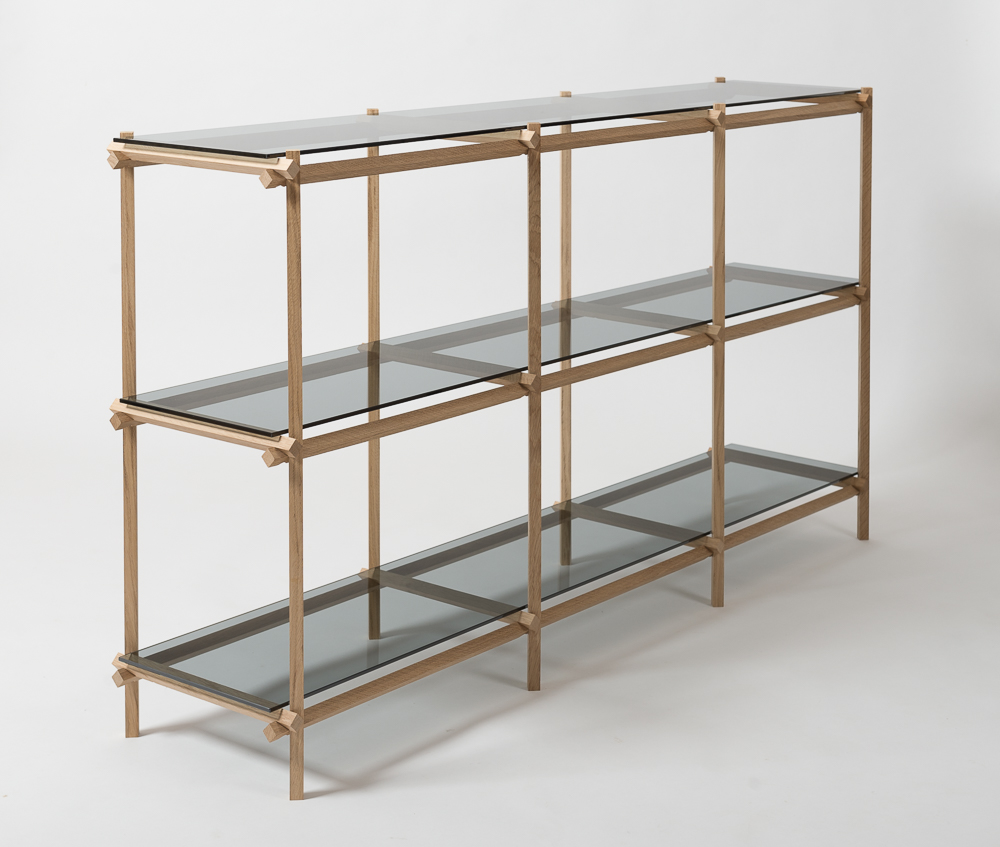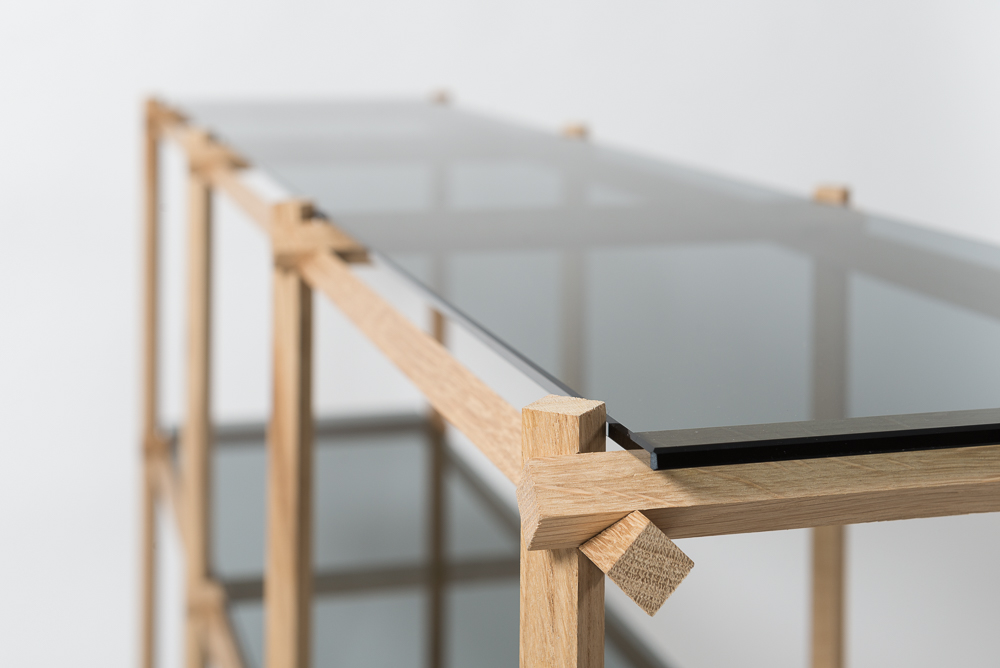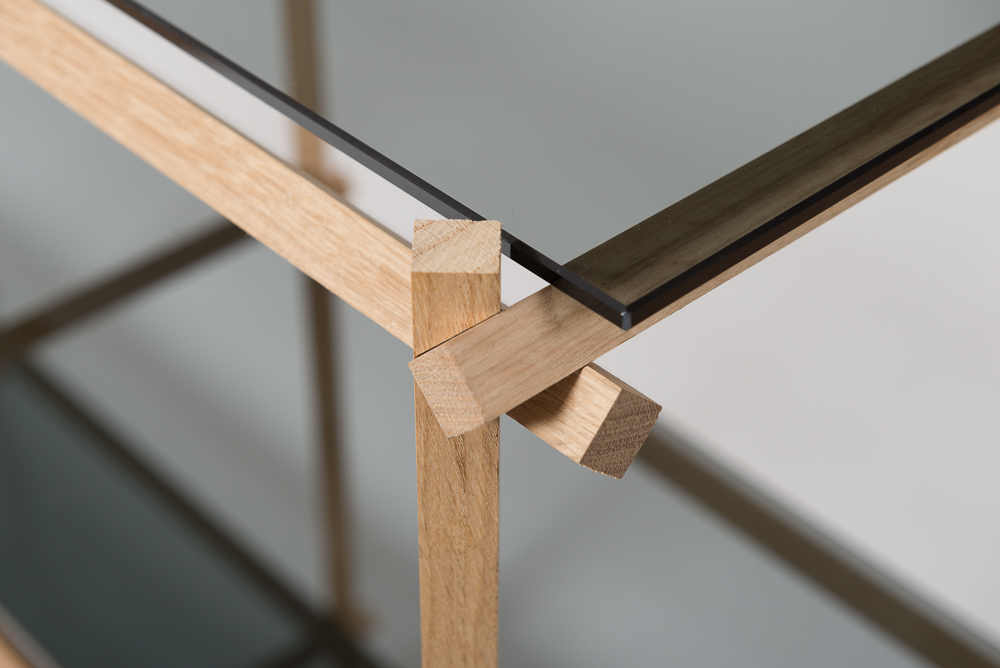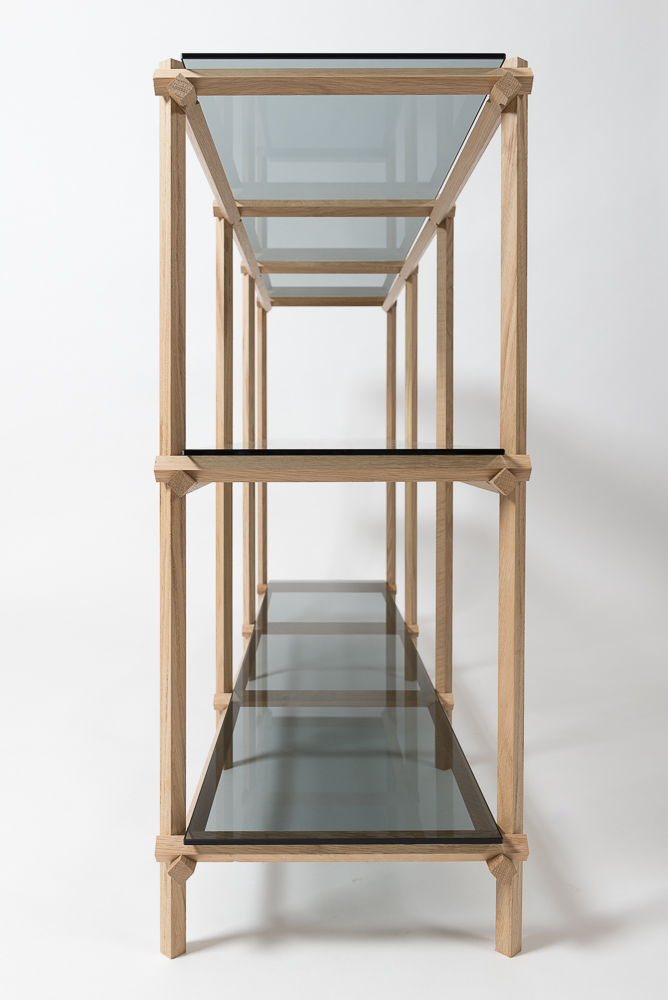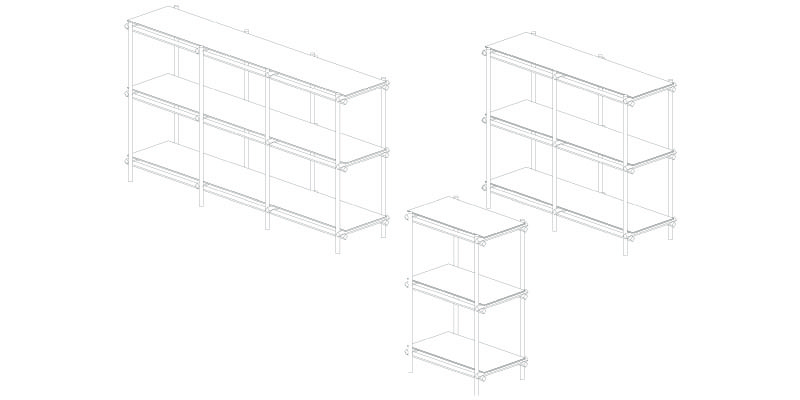 a series of modular frame cabinets by Studio Thier&vanDaalen
materials: Oak, smoke/blue/pink glass

variations: dressoir, high cabinet, small cabinet

year: since October 2016
It is clear that the studio is fascinated by wooden frames. A framework of posts and beams create a strong, clear and repetitive image. It gives a different point of view as seen from any angle.
Triggered by the sketches and drawings of artists and architects such as le Corbusier, Rietveld and Joost Swarte, who use a unique isometric projection, the studio translated this in a new repeating pattern of beams and knots in wood.
By rotating the beams around their axes, a new intersection arose. They designed a joint, where all 3 beams share equal contact with each other, resulting in a strong connection. Observing this new structure in an isometric perspective, it is as if you look at an architectural skeleton.
With this modular system, the studio will bring more variations by repeating posts and beams in different lengths, heights and widths. Resulting in cabinets with different functions.
This design is part of the collection Vij5 since September 2017.