Studio Thier&vanDaalen
Innovative elegance
The design studio is formed by Iris van Daalen and Ruben in the Netherlands. They both share their fascination for light, geometric and organic shapes, together with the transience of nature. Over and over, they see it as a challenge to get hold of these phenomena and to abstract and translate them into new designs for lighting, furniture and accessories.
By experimenting with different materials, techniques and research to explore the full potential, hands-on new projects and designs arise.
This fascination and urge to discover can be traced back into their motto;
"Don't take the world for granted." By consciously deal with the sources and their surroundings, they want to realize designs which you can cherish and last long.
A good example of this is their new series VAPOUR light. A series of luminous bars embraced by a waving sleeve as luminous vapour. The lights can vary in shape, colour and intensity and can be altered by the user. Innovation and elegance come together, within a new way to look at lighting. Searching for the perfect balance between light and distinctive sculptural quality, transcending the ordinary lamp.
As well they love to work together with traditional craftsmanships, each with their own specialization, which they apply in their own way. Their project; Round Square is a good example of this.
The studio is constantly challenging itself and the people they work with. With their main goal to 'surprise' people over and over again.
Iris van Daalen and Ruben Thier both graduated in 2010 at the Design Academy Eindhoven and start their studio in the summer of 2011 in Eindhoven.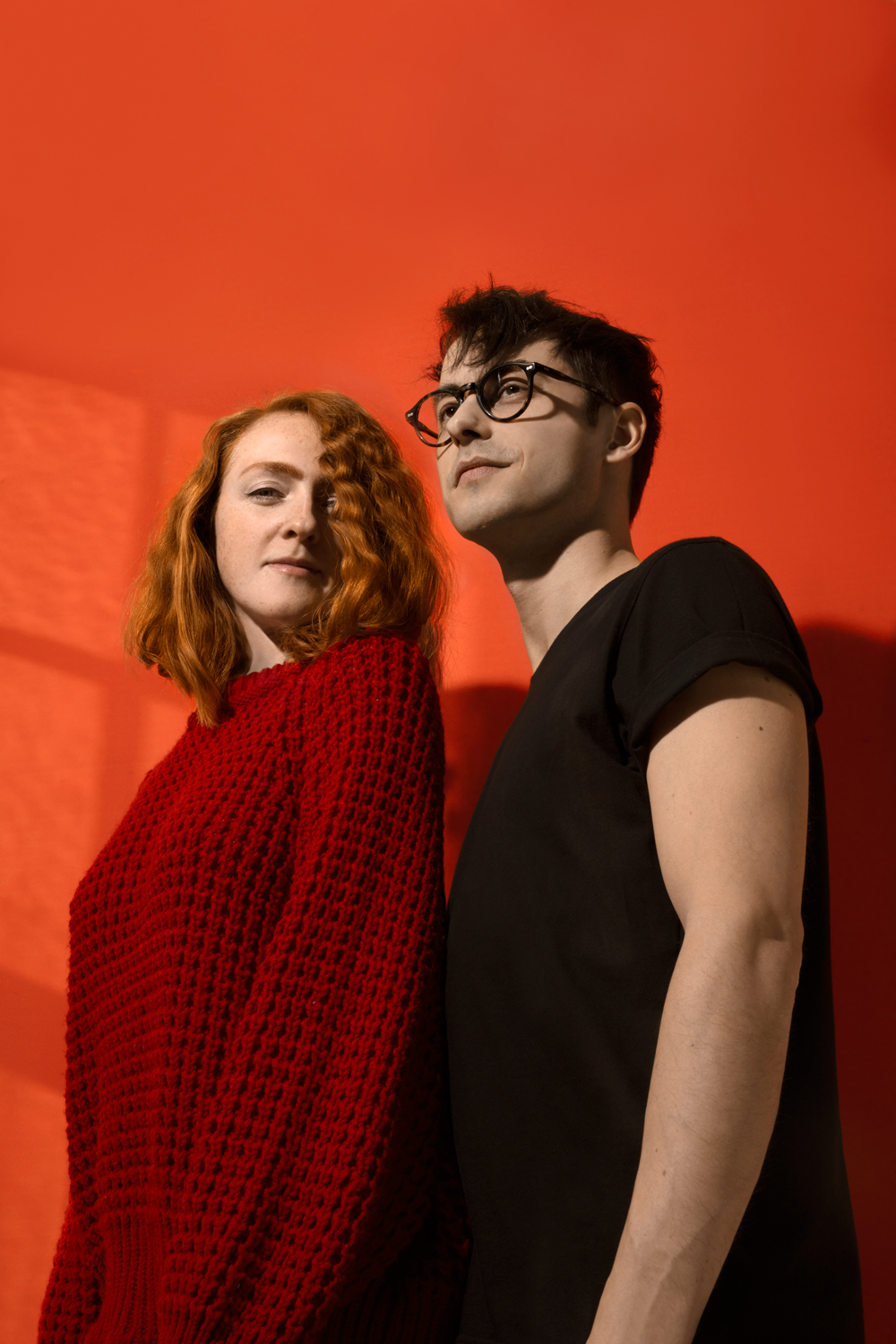 Iris van Daalen, 's-Hertogenbosch 1985| graduated in 2010 at the Design Academy Eindhoven | internship: Freudenthal/Verhagen
Ruben Thier, The Hague in 1987 |

graduated in 2010 at the Design Academy Eindhoven

|  internship: Daan Roosegaarde

facebook | twitter | pinterest | instagram
Ruben +31 (0)6 424 69 286 | Iris +31 (0)6 38 13 62 29
for orders or custom project, please fill in the form on the bottom of the page, we will contact you as soon as possible.
Or have a look at our WEBSHOP